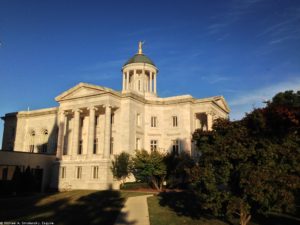 Previously I blogged about sex- and race-based peremptory strikes under the U.S. and  New Jersey Constitution. Those posts and others have touched on the issue of state constitutions with respect to jurisdictional disputes between SCOTUS and the judiciaries of the 50 states with a focus on New Jersey. These topics can supply engaging reading. Additionally, they provide subject matter for interesting debate and discussion. Significantly, these judicial opinions are the words and actions of a co-equal branch of federal and state government, the court. Thus, they demonstrate how judges exercise power. But none of that is relevant to the law and trial strategy.
Obviously individuals take their race, gender, ethnicity, religion, and other group characteristics personally. And group members can be expected to interpret any general affront to these characteristics personally. But what is the relevance of this when one is representing a client charged with crimes?
Trial Advocacy Prerequisites
As a trial advocate, knowing the law is only part of the picture. Courtroom disputes are not neatly organized intellectual debates. Instead, trial advocacy before a jury requires strategic planning and quick thinking, backed most importantly by robust character traits and a strong moral compass. The pace during trial does not afford an attorney the opportunity to reflect and contemplate. More often than not, the only thing one can fall back on is one's character. Indeed, a person's weaknesses reveal themselves in court.
The Law and Trial Strategy
I once represented a client charged with Unlawful Possession of a Weapon, Possession of a Weapon for Unlawful Purposes, Certain Persons Not To Have Weapons, and Aggravated Assault. He faced five-to-ten years New Jersey State Prison on each of the weapons crimes, and eighteen months on the assault. Additionally, under New Jersey law, he faced a mandatory minimum term of one-half the custodial sentence, or two-and-one-half years, for the Unlawful Possession and the Possession for Unlawful Purposes. Furthermore, he faced a mandatory minimum of at least five years without parole for the Certain Persons. Finally, he faced 18 months without parole for the Aggravated Assault. And despite the weaknesses in the State's case, the prosecutor was unwilling to negotiate reasonably. Therefore, my client, a young black man, opted to exercise his right to trial by jury.
The Law
Once we had the first group of jurors in the box, the process of exercising peremptory challenges began. I noticed two jurors were, like my client, African-Americans. The prosecutor also noticed this because he exercised his first peremptory strike on one of them.
Before going further, you might have read my posts about Batson1 and Gilmore.2 Notwithstanding the strong condemnation of racial and other forms of discrimination, proving one's courtroom adversary exercised a discriminatory peremptory strike does not come easily.
Nevertheless, I felt it was extraordinarily important to have a diverse jury for my client's trial. Furthermore, I believe the Gilmore Court explained it best with the following about the representative cross-section rule and the right to trial by an impartial jury:
[It] is unrealistic to expect jurors to be devoid of opinions, preconceptions, or even deep-rooted biases derived from their life experiences in such groups; and hence that the only practical way to achieve an overall impartiality is to encourage the representation of a variety of such groups on the jury so that the respective biases of their members, to the extent they are antagonistic, will tend to cancel each other out.3
Trial Strategy
The foregoing quotation from the New Jersey Supreme Court expresses the importance to trial strategy more diplomatically than I can. Without intending to put too fine a point on it, African-American jurors deter other members of the petit jury from saying, "The defendant is black" when they deliberate on whether the State proved its case beyond a reasonable doubt. One inconvenient truth about America's history of racism is that America has not yet made racism history. Instead, this ugly vestige exists today, too. Though many good people detest it, the work to abolish racism remains unfinished. Additionally, although this trial took place in New Jersey, the particular county where the trial took place is still fighting the Civil War.
Therefore, after the prosecutor exercised his first peremptory strike, I objected immediately. Notably, the Gilmore court emphasized the defendant must timely object to the prosecution's use of peremptory challenges—during or at the end of the jury selection…4 Indeed, I had to deter the prosecutor from striking the African-American jurors. I knew that even if the judge overruled my objection, the mere act of drawing attention to the first strike would discourage the prosecutor from striking the second African-American juror.
The judge's demeanor made clear his annoyance with my objection. He jerked uncomfortably on the bench, and ordered us to approach at side bar. After hearing the reasons for my objection, and listening to what I believed were the prosecutor's pretextual reasons, the judge overruled me. But losing the objection was much less important than deterring the prosecutor. Furthermore, my strategy worked because the prosecutor refrained from exercising any additional peremptory strikes.
Parting Shots
Frankly, I got to know my client over the course of representing him. I honestly doubt he would take exception to racial epithets. But I also knew he wanted fairness. Successful trial advocacy requires not only an encyclopedic knowledge of law but more importantly the ability to strategize and execute a plan of action on the spur of the moment. And most importantly it requires an unshakable moral compass. There is no time to hem-and-haw on the record. Although a court's opinions of law may strike upon a society's morals and values, they serve the purposes of the judges who write them. For a lawyer, they provide a means to the end of representing a client's legal interests and rights in the one place one can hope will respect them—in a court of law.
South Jersey Trial Lawyer Michael Smolensky, Esquire, knows how to protect his clients. Mr. Smolensky can provide consultations on all cases regarding the right to trial. Call Now—(856) 812-0321.
Footnotes
1 Batson v. Kentucky, 476 U.S. 79, 106 S.Ct. 1712, 90 L.Ed.2d (1986).
2 State of New Jersey v. Gilmore, 103 N.J. 508 (1986).
3 Id. at 525.
4 Id. at 535.