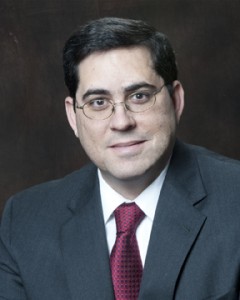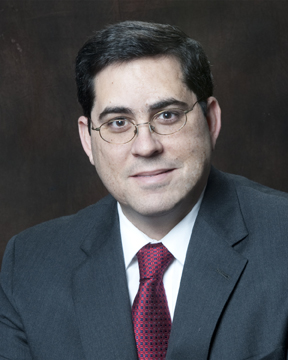 Michael Smolensky, Esquire
A professional and experienced lawyer, Mr. Smolensky believes empowering clients to make informed decisions is key to a complete understanding of their rights and the law. This is because Michael Smolensky knows the powerlessness a person can feel during an encounter with police. Additionally, he understands the pressure a person can feel when facing unwanted and uninvited questions by authorities. Furthermore, based on his knowledge of the limited personal control afforded his clients in court, Mr. Smolensky restores complete control to his clients where possible. Along the way, in the many areas where his clients do not have control in court, Mr. Smolensky advocates for them while making the process less uncertain and less stressful.
Burlington County, New Jersey, criminal defense attorney Michael Smolensky owns the Law Office of Michael A. Smolensky LLC. For over a decade, Mr. Smolensky defends people in various counties across Southern New Jersey such as Camden County, Gloucester County, Mercer County, and others. He also represents clients in towns such as Haddonfield, Mount Laurel, and elsewhere.
Practicing law since 2010, Mr. Smolensky defends his clients against a broad range of indictable crimes, petty offenses, drug crimes, domestic violence complaints, juvenile delinquency charges, municipal ordinances, all types of traffic violations such as DUIs, DWIs, and Refusals, and in expungement petitions. Mr. Smolensky fights for the rights of his clients at all stages of the trial court experience. This includes but is not limited to pretrial intervention and similar programs, reviewing all aspects of police investigations and interrogations, pretrial release and bail motions, trials, sentencings and other hearings.
Licensed to practice in New Jersey, Mr. Smolensky may appear before the Supreme Court of New Jersey and all the lower courts and the United States District Court for the District of New Jersey. Additionally, he belongs to the Burlington County Bar Association, the New Jersey State Bar Association and the Gloucester County Bar Association. Furthermore, Mr. Smolensky has authored in journals and presented at various events about a broad range of legal topics.
Mr. Smolensky holds a "Superb" rating on Avvo for all his contributions to the legal community. He has pursued his civic interests by volunteering for organizations like the Kiwanis Club of Greater Woodbury and the Sons of the American Legion. In addition to this, Mr. Smolensky volunteered as court-appointed pro bono legal guardian from 2015–2019. Double majoring in history and Spanish, he completed his B.A. at Tufts University, Medford, Massachusetts. He then pursued his M.S. in Education at Simmons University, Boston, Massachusetts, and his J.D. at the Rutgers Law School, Camden, New Jersey.
Legal Experience
State of New Jersey v. Alexander
Charge: Simple Assault.
Result: Found Not Guilty At Trial and Acquitted.
State of New Jersey v. Peguero-Tejada
Charges: Uninsured Motor Vehicle, Failure to Report an Accident,
Leaving Scene of Accident, Careless Driving, Delaying Traffic.
Result: Found Not Guilty At Trial and Acquitted On All Counts.
State of New Jersey v. Hodges
Charges: Aggravated Assault, Simple Assault, Disorderly Conduct.
Result: Found Not Guilty At Trial and Acquitted On All Counts.
State of New Jersey v. Parsley, et al.
Charge: Cocaine Distribution Conspiracy.
Result: Indictment Dismissed.
State of New Jersey v. Cordero, et al.
Charge: CDS Possession.
Result: Franks Violation.
State of New Jersey v. Anderson
Charge: Fraudulent Credit Card Use.
Result: Indictment Dismissed.
Law Clerk, Hon. Samuel D. Natal, J.S.C., Law Div., Criminal
Camden County, NJ, Sept. 2008 – Aug. 2009
Legal Intern / Extern, Prosecutor's Office, Burlington County
Mt. Holly, NJ, June 2007 – May 2008
Legal Intern, Hon. Neil H. Shuster, P.J., Ch.
Mercer County, Trenton, NJ, May – Aug. 2006