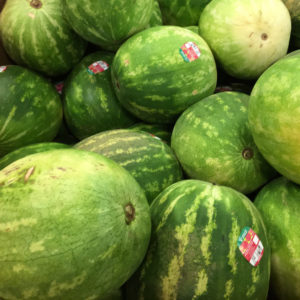 If you like hair-raising stories, then read on. And if you like stories about bitch fights, then you will love this! It involves a woman in her thirties and three of Jersey City's female cops. And these events resulted in charges for aggravated assault, obstruction, resisting arrest, bail-jumping, and failure to disperse, per the news.
According to the press, these events began to unfold when Jersey City cops responded to a car accident. While directing a large crowd away from the scene, however, cops got into a dispute with a woman. News reports allege this woman refused to release her grip on one officer's hair. Additionally, they claim the woman and this officer swung wildly at one another. Furthermore, it alleges that two more female officers got involved to separate the woman from the first officer. Indeed, the first officer struck the woman in the face, another restrained her, and yet another struck with a baton.
Unsurprisingly, news reports omit how the dispute arose. Additionally, they do not report what lead up to the woman's alleged refusal to release the officer's hair. Furthermore, the news indicates the cops charged her with failure to disperse. Although this detail might be factually accurate, the failure to disperse statute does not apply to this woman. This is so because failure to disperse applies only where five or more persons are acting disorderly. Other than the allegations against this woman, no one else present participated in disorderly conduct. Therefore, the charge of failure to disperse does not apply to this woman.
Failure to disperse, N.J.S.A. 2c:33-1(b)
Where five or more persons are participating in a course of disorderly conduct as defined in section 2c:33-2a. likely to cause substantial harm, a peace officer or other public servant engaged in executing or enforcing the law may order the participants and others in the immediate vicinity to disperse. A person who refuses or knowingly fails to obey such an order commits a disorderly persons offense.
Case Law on Failure to Disperse
A case about the illegality of loitering ordinances addressed this statute's requirement of five or more people.1 The City of Newark argued that it unduly interfered with the City's police power.2 Nevertheless, the New Jersey Supreme Court rejected their argument.
The Court reasoned this did not limit the City's authority to deal with groups of less than five disorderly people. On the contrary, the New Jersey Code of Criminal Justice (Code) delineates a separate offense of disorderly conduct. Additionally, the Code grades disorderly conduct as a disorderly persons offense. And the Court reasoned that the Code enhanced disorderly conduct involving five or more people into the crime of riot. Furthermore, the failure to disperse statute applies not only to disorderly people but also to bystanders who refuse to obey the police order. Contrary to the City of Newark's position, the Court reasoned that the application to bystanders expanded their police authority.
Gloucester County Criminal Defense Lawyer Michael A. Smolensky, Esquire, knows how to protect his clients. Mr. Smolensky can provide confidential consultations in all cases involving Failure to Disperse. Call Now—(856) 812-0321.
Footnotes
1 State v. Crawley, 90 N.J. 241, 252 (1982).
2 Id. at 247 (citing N.J.S.A. 40:48-1 and N.J.S.A. 40:48-2)