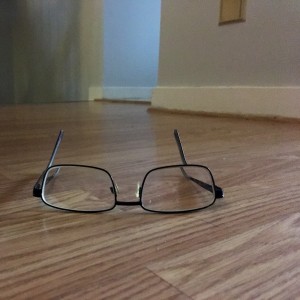 Police charged a Bridgeton High School student for punching a school officer in the face, per nj dot com. It all started when two teens got into a fight. Consequently, the school officer stopped it. But the officer did not have the situation under control. Indeed, after the fight, the youth charged the officer, punched him in the face, and broke his eyeglasses. Therefore, the cops charged the teen with aggravated assault on law enforcement officer and criminal mischief.
This post about Aggravated Assault on Law Enforcement Officer differs from the last post about Aggravated Assault. Of course, the offenses differ in definition. Additionally, the last post looked at the Criminal Justice context. This post, however, focuses on the Juvenile Justice context. For example, rehabilitation provides one justification for punishment in the Criminal Justice System. But it emphasizes punishment of adults. Although, the Juvenile Justice System also imposes punishment, rehabilitation plays a bigger role—at least in theory.
Aggravated Assault on Law Enforcement Officer, N.J.S.A. 2c:12-1(b)(5)
A person is guilty of aggravated assault on law enforcement officer if he commits a simple assault upon any law enforcement officer acting in the performance of his duties while in uniform or exhibiting evidence of his authority or because of his status as a law enforcement officer.
A person is guilty of simple assault if he:
 Attempts to cause or purposely, knowingly or recklessly causes bodily injury to another,
 Negligently causes bodily injury to another with a deadly weapon, or
 Attempts by physical menace to put another in fear of imminent serious bodily injury.
This is a third degree crime if the victim suffers bodily injury. Otherwise it is a fourth degree crime.
Bodily Injury means physical pain, illness or any impairment of physical condition. N.J.S.A. 2C:11-1(a).
Adult means an individual 18 years of age or older. Therefore, juvenile means an individual who is under the age of 18 years.
Delinquency means the commission of an act by a juvenile which if committed by an adult would constitute a crime, a disorderly persons offense or petty disorderly persons offense; or a violation of any other penal statute, ordinance or regulation.
Commit means to transfer legal custody to an institution.
Penalties
Commitment to custody of the Juvenile Justice Commission for placement in a juvenile facility

Crime of the third degree: 2 years
Crime of the fourth degree: 1 year

Probation: Up to 3 years
Fines adapted to rehabilitate the juvenile or to deter the crime or offense.
Restitution, payable by the juvenile or parent/guardian
Community Service
Work Programs
Personal Improvement Programs
Academic or Vocational Education or Counseling
Residential or nonresidential program for alcohol or narcotic abuse treatment
Adjourned Disposition: Up to 12 months
Release juvenile to parent's or guardian's supervision
Transfer custody to any relative or other person qualified to care for the juvenile
Programs and services for the juvenile's parent or guardian
Driver's license or registration postponement, suspension, or revocation for up to two years
Placement in juvenile offender program
Nonresidential education, counseling, vocational training, employment counseling, work, or other services
Placement with any private group home or private residential facility
Commitment or placement with Department of Children and Families for residential or non-residential services
Any other conditions reasonably related to the rehabilitation of the juvenile
New Jersey Juvenile Defense Lawyer Michael Smolensky, Esquire, knows how to protect his clients. Mr. Smolensky can provide consultations on all cases regarding Aggravated Assault. Call Now—(856) 812-0321