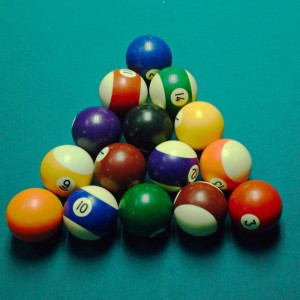 Cranford cops charged three men with crimes on New Year's Day, per nj dot com. During a car stop, the cops found suspected cocaine and marijuana, and an alleged handgun, per the news. Consequently, the cops charged the driver and one friend with cocaine possession, marijuana possession under 50 grams, drug paraphernalia possession, and possession of a handgun. Additionally, they charged the driver with careless driving, driving with a suspended license, and CDS possession in a motor vehicle. Finally, they charged the third man with marijuana possession under 50 grams and drug paraphernalia possession.

But nj dot com did not report the reason for the stop. Additionally, nj dot com did not report what the cops observed before ordering the men out of the vehicle. Indeed, nj dot com did not report how the police got into the car, a constitutionally protected area. Nevertheless, courts consider these circumstances to determine whether the police violated the New Jersey Constitution and the Fourth Amendment.
Cocaine Possession, N.J.S.A. 2C:35-10
New Jersey law bars possession of a controlled dangerous substance (CDS). The law makes it a crime for a person knowingly or purposely to obtain, or to possesses, actually or constructively, CDS or a controlled dangerous substance analog.
Nevertheless, the law does not bar substances obtained directly, or based on a valid prescription or order form from a practitioner, while acting in the course of his professional practice, or except as otherwise may be authorized.
Penalties
The degree of crime and penalties under N.J.S.A. 2c:35-10 depend on the type of CDS and how much CDS.
A person charged with possession of cocaine, a Schedule II CDS, faces a third degree crime punishable by:
State Prison: Three to five years
Probation: One to five years, conditioned on 364 days county jail
Drug Court: 5 years
Fines: Up to $35,000.00
Drug Enforcement Demand Reduction (DEDR): $1,000.00
Additional Conditions and Penalties
Restraining Order
Victims of Crime Compensation Assessment (VCCA): $50
Safe Neighborhood Services Fund Assessment: $75
Law Enforcement Officer Training & Equipment Fund: $30
Drug Abuse Education Fund: $50
Lab Fee: $50
Court Costs
Driver's License Suspension: Up to two years
Supervised release in community
Halfway house release or other residential facility in community
Community Service*
* Any person who commits this offense while on property used for school purposes which is owned by or leased to any elementary or secondary school or school board, or within 1,000 feet of any such school property or a school bus, or while on any school bus, and who is not sentenced to a term of imprisonment, shall, in addition to any other sentence which the court may impose, be required to perform not less than 100 hours of community service.
New Jersey Criminal Defense Lawyer Michael Smolensky, Esquire, knows how to protect his clients. Mr. Smolensky can provide consultations on all cases regarding Possession of Controlled Dangerous Substances. Call Now—(856) 812-0321.