Definitions for the New Jersey Code of Juvenile Justice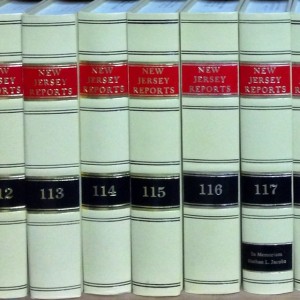 The following definitions for the New Jersey Code of Juvenile Justice apply to these terms:
Juvenile means an individual under the age of 18 years.
Adult means an individual 18 years of age or older.
Detention means the temporary care of juveniles in physically restricting facilities pending court disposition.
Shelter care means the temporary care of juveniles in facilities without physical restriction pending court disposition.

Commit means to transfer legal custody to an institution.
Guardian means a person, other than a parent, granted legal custody of the child by court order, or who acts in the place of the parent, or has taken responsibility for the care and welfare of the juvenile.
Juvenile-family crisis means behavior, conduct or a condition of a juvenile, parent or guardian or other family member which presents or results in
a serious threat to the well-being and physical safety of a juvenile, or
a serious conflict between a parent or guardian and a juvenile regarding rules of conduct which has been manifested by repeated disregard for lawful parental authority by a juvenile or misuse of lawful parental authority by a parent or guardian, or
unauthorized absence by a juvenile for more than 24 hours from his home, or
a pattern of repeated unauthorized absences from school by a juvenile subject to the compulsory education provision of Title 18A of the New Jersey Statutes, or
an act which if committed by an adult would constitute prostitution in violation of N.J.S.A. 2C:34-1 or any offense alleged by the juvenile as related to the juvenile being a victim of human trafficking.
Repetitive disorderly persons offense means the second or more disorderly persons offense committed by a juvenile on at least two separate occasions and at different times.
Court means the Superior Court, Chancery Division, Family Part unless a different meaning is plainly required.
Commission means the Juvenile Justice Commission established pursuant to section 2 of P.L.1995, c.284 (C.52:17B-170).
New Jersey Juvenile Defense Lawyer Michael Smolensky, Esquire, knows how to protect his clients. Mr. Smolensky can provide consultations on all cases regarding Juvenile Delinquency. Call Now—(856) 812-0321