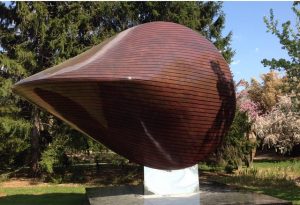 Failure to open the door resulted in charges for obstructing administration of law,
aggravated assault on a police officer
, and resisting arrest for a Jersey City man, per the news.
It all started when State Department of Children and Families (DCF) workers went to an apartment. They went based on an alleged domestic disturbance involving the children, per the news. But the man did not answer the door, so DCF workers called the police.

Eventually, a woman with a key opened the door for police. Subsequently, four children were taken from apartment while the father struggled with police, per the news.
Obstructing Administration of Law,
N.J.S.A.

2c:29-1

New Jersey law provides,
A person commits an offense if he purposely obstructs, impairs or perverts the administration of law or other governmental function or prevents or attempts to prevent a public servant from lawfully performing an official function by means of flight, intimidation, force, violence, or physical interference or obstacle, or by means of any independently unlawful act. This section does not apply to failure to perform a legal duty other than an official duty, or any other means of avoiding compliance with law without affirmative interference with governmental functions. N.J.S.A. 2C:29-1(a).
Obstruction is a fourth degree crime only if the actor obstructs the detection or investigation of a crime or the prosecution of a person for a crime. Otherwise, it is a disorderly persons offense. N.J.S.A. 2C:29-1(b).
Fourth Degree Crime
State Prison: Up to eighteen months
Fines: Up to $10,000.00
Disorderly Persons
County Jail: Up to Six Months
Fines: Up to $1,000.00
Additional Penalties
Victims of Crime Compensation Assessment (VCCA):

$50, or
$100 – $10,000 if crime resulted in injury or death

Law Enforcement Officer Training & Equipment Fund: $30
Safe Neighborhood Services Fund Assessment: $75
Monthly Probation Fee (if applicable): Up To $25
Court Costs
New Jersey Criminal Defense Attorney Michael Smolensky, Esquire, knows how to protect his clients. Mr. Smolensky can provide consultations for all cases involving obstructing administration of law. Call Now—(856) 812-0321.