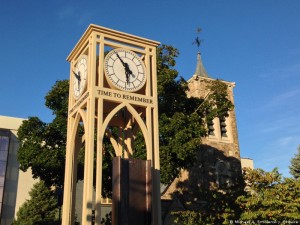 New Jersey State Police Sergeant who allegedly lied about the calibration of alcohol breath-testing (Alcotest) devices remained silent during his arraignment this week, per the news. Otherwise, Sergeant Marc Dennis entered a not guilty plea to official misconduct, tampering with public records, and falsifying records.
Here is a little bit of background. Under New Jersey law, the State has two legs to stand on in proving Driving While Intoxicated. One of the legs involves the Alcotest. Therefore, the State Police Alcohol Drug Testing Unit (ADTU) routinely checks Alcotest machines used by local police departments. Additionally, state law requires a pre-calibration simulator solution temperature check with a NIST-traceable digital thermometer. This is so even though a black key temperature probe in the Alcotest device also tests the temperature. Furthermore, the Alcotest will stop if the device's thermometer finds the solution's temperature is not within proper range. But there is no way to test the black key temperature probe. Hence, this independent pre-calibration measurement of the solution's temperature.
A supervisor allegedly caught Sergeant Dennis, an ADTU coordinator, skipping this step. Thus, the State alleges Sergeant Dennis, did not use a NIST-traceable digital thermometer to test the temperature of simulator solutions before starting the calibration of three specific Alcotest devices. Additionally, the State alleges Sergeant Dennis falsely certified to performing the calibration check on the instruments as required by law.
To illustrate the possible ramifications, Dennis calibrated Alcotest instruments in Middlesex, Monmouth, Ocean, Somerset, and Union counties over seven years. Additionally, state authorities identified about 20,000 cases involving devices he handled, per the news.
Tampering with public records
Under New Jersey law, a person commits an offense if he:
Knowingly makes a false entry in, or false alteration of, any record, document or thing belonging to, or received or kept by, the government for information or record, or required by law to be kept by others for information of the government;
Makes, presents, offers for filing, or uses any record, document or thing knowing it to be false, and with purpose that it be taken as a genuine part of information or records referred to in paragraph (1); or
Purposely and unlawfully destroys, conceals, removes, mutilates, or otherwise impairs the verity or availability of any such record, document or thing.
Tampering with public records is a disorderly persons offense. But if the actor's purpose is to defraud or injure anyone, the offense is a crime of the third degree.
Penalties
Third Degree Crime
State Prison: Three to five years
Fines: Up to $15,000.00, or any higher amount equal to double the pecuniary gain to the offender or loss to the victim.
Disorderly Persons Offense
County Jail: 180 days
Fines: Up to $1,000.00
Additional Conditions and Penalties
Victims of Crime Compensation Assessment (VCCA): $50
Safe Neighborhood Services Fund Assessment: $75
Law Enforcement Officer Training & Equipment Fund: $30
Drug Abuse Education Fund: $50
Court Costs
Supervised release in community
Halfway house release or other residential facility in community
Community Service
New Jersey Criminal Defense Lawyer Michael Smolensky, Esquire, knows how to protect his clients. Mr. Smolensky can provide consultations on all cases regarding Possession of Controlled Dangerous Substances. Call Now—(856) 812-0321.