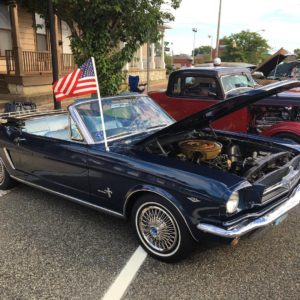 Cops charged a Lake Hopatcong woman recently with
Drunk Driving
, Refusal, and other charges, per the news. Like a scene from a bad movie, the cops claim she allegedly crashed into two patrol vehicles in Jefferson, New Jersey. Indeed, they contend that she drove her SUV the wrong way before crashing head-on with one of the responders. And she kept going. Furthermore, she did not bring her SUV to a stop until after she struck a second patrol vehicle. Nevertheless, no one was injured. Consequently, the cops charged the woman with
driving while intoxicated
,
reckless driving
,
unsafe lane change
,
refusal to submit to breath test
, driving the wrong way, and other motor vehicle violations. This post will provide a grid with refusal to submit to breath test penalties under New Jersey law.
Refusal to Submit to Breath Test Penalties, N.J.S.A. 39:4-50.4a
This interactive grid provides the ranges for refusal to submit to breath test penalties in New Jersey. But it does not include collateral consequences of a Refusal conviction. Additionally, the legal equation to calculate prior offenses exceeds the scope of this post. Furthermore, a conviction might involve consecutive license suspensions. Therefore, if the cops charged you with DUI, Refusal, or any other traffic offense, then call me because the information on this web site is only for informational purposes.

1st Offense
2nd Offense
3rd+ Offense
License Suspension
7–12 months*
2 years**
10 years**
$439–$639
$639–$1139
$1,139
12–48 hours
At least 48 hours
12 hours
Ignition Interlock
6–12 months
1–3 years
1–3 years
Did the cops charge you with Refusal?
New Jersey DWI Lawyer Michael A. Smolensky, Esquire, knows how to protect his clients. Mr. Smolensky can provide confidential consultations in all cases involving Refusal, DWI, and any other offense under the New Jersey Motor Vehicle Code.