CRIMINAL DEFENSE
Criminal cases require an aggressive lawyer who knows the court. With years of experience in New Jersey, attorney Michael Smolensky will fight to protect your rights. Call now—(856) 812-0321
DWI/DUI/TRAFFIC
Having an attorney when you are facing consequences of magnitude can make the difference. Attorney Michael Smolensky has years of experience representing clients accused of DWI and other traffic violations. Do not take your freedom for granted. Call now—(856) 812-0321
JUVENILE
When your child is facing accusations that could change his or her life forever, you need an aggressive attorney. With years of experience in New Jersey's Juvenile Justice System, attorney Michael Smolensky will fight for the best interests of your child. Call now—(856) 812-0321
PETTY OFFENSES
Some mistakes carry big consequences. Fight to keep your mistakes in the past where they belong, and out of your future. Call now—(856) 812-0321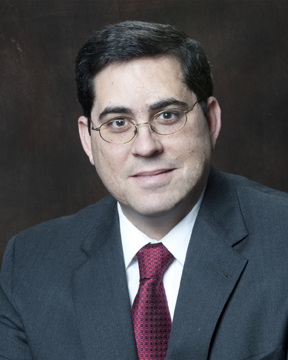 MICHAEL SMOLENSKY, ESQUIRE
ATTORNEY
LEGAL EXPERIENCE
State of New Jersey v. Parsley, et al.
Charge: Cocaine Conspiracy.
Result: Indictment Dismissed.

State of New Jersey v. Cordero, et al.
Charge: CDS Possession.
Result: Franks violation.

State of New Jersey v. Anderson
Charge: Fraudulent Credit Card Use.
Result: Indictment Dismissed.
BAR ADMISSIONS
Supreme Court of New Jersey (and all lower courts), 2008

United States District Court for the District of New Jersey, 2008
EDUCATION
J.D., Rutgers University School of Law, Camden, NJ, 2008

M.S., Education, Simmons Graduate School, Boston, MA, 1999

B.A., History and Spanish, Tufts University, Medford, MA, 1994


Why Choose Smolensky Law?
Be confident when your day in court comes with Michael Smolensky on your side. An aggressive, experienced, and capable attorney who has argued in the court may be the difference. Call now—(856) 812-0321
HOW WE REPRESENT YOU
Aggressively fighting for YOU
Experience with the local courts
Knowledge of the law
Communication with the client

FROM OUR BLOG
Mental Illness and Criminal Justice

The October 2013 ABA Journalreports 61% of premeditated murderers have a history of mood or psychotic disorders. Based on research by

Impersonating a Police Officer, N.J.S.A. 2C:28-8(b)

Narrative On October 10, 2013, Jackson police arrested and filed charges against a New Jersey motorist for Impersonating a Law

Prosecutorial Patent and Gross Abuse of Discretion

Introduction On June 18, 2015, the Supreme Court of New Jersey published the final chapter of the Pretrial Intervention (PTI) travails of
Michael Smolensky, Esq | 9.8 Avvo Rating
Our firm has a 9.8/10 rating on attorney aggregator site Avvo.com. We are very proud to have served our clients well enough to receive such a distinction, and hope to be able to serve you as well.