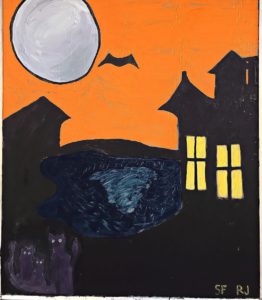 If you follow the news about the COVID-19 Coronavirus and the cops, then read on. Cops in Wharton, New Jersey, charged a man with Disorderly Conduct, contrary to NJSA 2c:33-2, and other offenses. The cops claim it all began with the drunken man knocking on doors of various houses. Additionally, they claim he wore a hospital mask and gloves while in this drunken state. While trying to contact a friend or family member to take the drunk man home, they claim he tried to grab an officer's phone and yelled profanities at the cops. Furthermore, after arresting him, the man allegedly began to kick and spit at the cops. Moreover, they claim he said, "I hope you all catch coronavirus and die."
Consequently, the cops charged him with disorderly conduct, contrary to NJSA 2c:33-2. Additionally, they charged him with resisting arrest and throwing bodily fluids at officers.
Disorderly Conduct, NJSA 2c:33-2
Under New Jersey law, a person commits a petty disorderly persons offense, if with purpose to cause public inconvenience, annoyance or alarm, or recklessly creating a risk thereof he
Engages in fighting or threatening, or in violent or tumultuous behavior; or
Creates a hazardous or physically dangerous condition by any act which serves no legitimate purpose of the actor.
Definition
Public means affecting or likely to affect persons in a place to which the public or a substantial group has access; among the places included are highways, transport facilities, schools, prisons, apartment houses, places of business or amusement, or any neighborhood.
Case Law
Purposeful conduct is an integral part of the statute.1 Indeed, the State shoulders the burden to prove the defendant caused public inconvenience, public annoyance or public harm, or a reckless risk thereof, by fighting, threatening, violent or tumultuous conduct, or by creating a hazardous or physicallly dangerous condition by an act serving no legitimate purpose of the actor.2 Moreover, to prove the elements of public inconvenience of alarm, the State must present evidence that passers-by had noticed the defendant's alleged conduct.3
Footnotes
1 State v. Paserchia, 356 N.J. Super. 461 (App. Div. 2003).
2 State v. Stampone, 341 N.J. Super. 247 (App. Div. 2001)
3 Ibid.

Did the cops charge you with Disorderly Conduct during the COVID-19 Coronavirus Crackdown?
New Jersey Criminal Lawyer Michael A. Smolensky, Esquire, knows how to protect his clients. Mr. Smolensky can provide confidential consultations in all cases involving Disorderly Conduct under NJSA 2c:33-2.