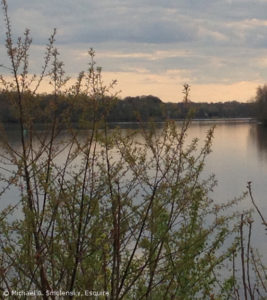 I blogged once before about Fictitious Police Report, when news outlets had reported a phony 911 call after a stop over a flat tire. I am blogging about it now because police recently charged a Trenton man with swatting for 17 alleged phony emergency calls. In particular, they claim he placed two in Florence and 15 in Hamilton. Additionally, authorities allege this spanned more than 12 months. For example, they claim it began in December 2017, and it has ended with his arrest in February 2019. Indeed, the cops claim this individual placed a bogus call about an attempted burglary in January 2019. But police arrived to discover a vacant building and no suspicious evidence. Another call that same day for the same address about a fire yielded the same result.
Furthermore, Florence cops claim this Trenton man text messaged various individuals claiming to be from the township police department. Moreover, Mercer County's Hamilton cops claim he placed 15 similar alleged phony phone calls to their department. For example, they claim the calls involved shots fired, smoke conditions, and children not breathing. Consequently, the authorities filed charges for creating a false public alarm and impersonating a law enforcement officer, per the news. Additionally, they have filed charges for falsely incriminating another. But the news might mean he was charged with fictitious police report.
Swatting, N.J.S.A. 2c:28-4
a. Falsely incriminating another.
A person who knowingly gives or causes to be given false information to any law enforcement officer with purpose to implicate another commits a crime of the third degree, except the offense is a crime of the second degree if the false information which the actor gave or caused to be given would implicate the person in a crime of the first or second degree.
For the purposes of this subsection, knowledge of the grade of the crime about which the defendant gave false information is not an element of the offense and it shall not be a defense that the defendant did not know of the grade of the crime.
b. Fictitious reports.
Under New Jersey law, it is a Fourth Degree Crime for a person to
report or cause to be reported to law enforcement authorities an offense or other incident within their concern knowing that it did not occur; or
pretend to furnish or cause to be furnished such authorities with information relating to an offense or incident when he knows he has no information relating to such offense or incident.
Swatting Penalties
Third Degree Swatting Penalties
State Prison: 3 to 5 years
Fines: $15,000.00
Fourth Degree Swatting Penalties
State Prison: 18 months
Fines: $10,000.00
Additional Penalties
VCCA: $50
Safe Neighborhood Services Fund Assessment: $75
LEOTA Penalty: $30
Domestic Violence Surcharge (if applicable): $100
Restitution
Court Costs
Did the cops charge you with Swatting?
New Jersey Criminal Attorney Michael A. Smolensky, Esquire, knows how to protect his clients. Mr. Smolensky can provide confidential consultations in all cases involving charges of False Reports to Law Enforcement Authorities under N.J.S.A. 2c:28-4.
Follow