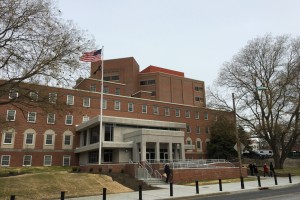 Burlington Township cops claim two men called 911 to divert police from their traffic stop. It all began when an officer stopped the car because of a flat tire, per the news. While the officer was investigating the car's invalid registration, 911 allegedly received a call about a robbery in another location. But when other officers responded to the robbery, the police found neither victim nor sign of a crime. Therefore, the cops suspected the call may have been bogus, per the news. Further investigation indicated the 911 call allegedly came from the driver's cell phone. Additionally, the police concluded the pair from Bronx, NY, had intended to distract the police. Consequently, the police charged the men with filing a fictitious police report.
Fictitious Police Report, N.J.S.A. 2c:28-4
Under New Jersey law, it is a Fourth Degree Crime if a person
reports or causes to be reported to law enforcement authorities an offense or other incident within their concern knowing that it did not occur; or
pretends to furnish or causes to be furnished such authorities with information relating to an offense or incident when he knows he has no information relating to such offense or incident.
Fictitious Police Report, Penalties
This crime is punishable by:
State Prison: Up to 18 months
Fines: $10,000.00
VCCA: $50
Safe Neighborhood Services Fund Assessment: $75
Domestic Violence Surcharge (if applicable): $100
Court Costs

Did the cops charge you with Fictitious Police Report?
New Jersey Criminal Attorney Michael A. Smolensky, Esquire, knows how to protect his clients. Mr. Smolensky can provide confidential consultations in all cases involving charges of Fictitious Police Report under N.J.S.A. 2c:28-4.
Follow