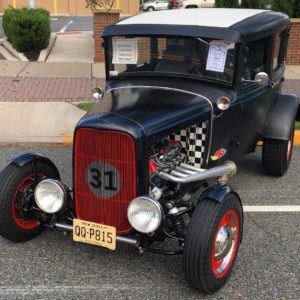 Cops in Floram Park arrested a New Jersey mother after a car crash, per the news. She had her two children in the car during the afternoon collision on Columbia Turnpike. The children were not injured, per the media. But one of the officers claims he found an empty bottle of wine in the driver's side door. Additionally, he claims she had trouble staying awake while he spoke with her. Consequently, the cops charged the mother with cruelty and neglect of children, drunk driving, and DWI with a minor passenger. Furthermore, the cops charged her with failure to maintain motor vehicle liability insurance. Moreover, they charged her with reckless driving and careless driving.
Careless Driving, N.J.S.A. 39:4-97
Statute
A person who drives a vehicle carelessly, or without due caution and circumspection, in a manner so as to endanger, or be likely to endanger, a person or property, shall be guilty of careless driving.
Penalties
Penalties for violating the Careless Driving statute include:
Fines: up to $200,
Imprisonment: up to 15 days,
MVC Points: 2
Defending a person charged with a motor vehicle offense requires experience. Of course, the value of one's experience in court depends on a thorough knowledge of the law. In addition to knowing the motor vehicle statutes and penalties, one must also know federal and state constitutional law to assess the legality of the police conduct. In addition, one must know the rules of evidence to assess what will be admissible during a trial. Finally, one must know whether the admissible evidence will satisfy the elements of the offense. Therefore, if a cop charges you with drunk driving, reckless driving, or careless driving, NJ Lawyer Michael A. Smolensky, Esquire, knows how to help. Indeed, Mr. Smolensky can provide confidential consultations on all cases involving DUI, careless driving, or any other motor vehicle offense. Call Now—(856) 812-0321.