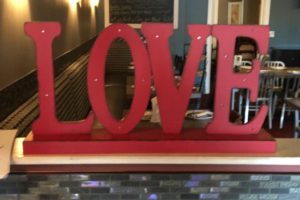 Lakewood cops charged a New Jersey man with
invasion of privacy
, stalking, and three counts of
burglary
, per the news. Arguably this means police have reason to believe the defendant committed burglary three times and the other offenses one time. Indeed, app dot com reported, "On three separate occasions, [the defendant] illegally entered the victim's residence," quoting a Lakewood police lieutenant.
But Internet news narratives only report two discreet occasions related to burglary. To begin, police claim the man broke into the married woman's bathroom and installed a camera facing the shower. Accordingly, this appears to be the basis for one count of burglary. Arguably this is also the basis for one count of attempted invasion of privacy. It is unclear, however, whether he completed the offense of invasion of privacy. This is because the news report indicates the woman discovered the hidden camera the day he allegedly installed it. This suggests she discovered it before he actually observed her private parts. Finally, this act alone is not enough to charge an individual with stalking.
Subsequently, based on her discovery of the hidden camera, the woman installed her own surveillance cameras. And she viewed him in the act of allegedly entering the house the next day. Thus, this appears to be the basis for a second count of burglary. Additionally, the second burglary appears to provide the basis for one count of stalking. But neither nj dot com nor app dot com report on the basis for the third count of burglary.  Furthermore, app dot com reports cops "surmised" that the man had been stalking the female for approximately three years. Obviously neither surmise nor speculation are proof beyond a reasonable doubt.
Stalking, N.J.S.A. 2c:12-10
Definitions
1. a. As used in this act:
(1) Course of conduct means repeatedly maintaining a visual or physical proximity to a person; directly, indirectly, or through third parties, by any action, method, device, or means, following, monitoring, observing, surveilling, threatening, or communicating to or about, a person, or interfering with a person's property; repeatedly committing harassment against a person; or repeatedly conveying, or causing to be conveyed, verbal or written threats or threats conveyed by any other means of communication or threats implied by conduct or a combination thereof directed at or toward a person.
(2) Repeatedly means on two or more occasions.
(3) Emotional distress means significant mental suffering or distress.
(4) Cause a reasonable person to fear means to cause fear which a reasonable victim, similarly situated, would have under the circumstances.
Stalking Offenses
b. A person is guilty of stalking, a crime of the fourth degree, if he purposefully or knowingly engages in a course of conduct directed at a specific person that would cause a reasonable person to fear for his safety or the safety of a third person or suffer other emotional distress.
c. A person is guilty of a crime of the third degree if he commits the crime of stalking in violation of an existing court order prohibiting the behavior.
d. A person who commits a second or subsequent offense of stalking against the same victim is guilty of a crime of the third degree.
e. A person is guilty of a crime of the third degree if he commits the crime of stalking while serving a term of imprisonment or while on parole or probation as the result of a conviction for any indictable offense under the laws of this State, any other state or the United States.
f. This act shall not apply to conduct which occurs during organized group picketing.
Gloucester County Criminal Lawyer Michael A. Smolensky, Esquire, knows how to protect his clients. Mr. Smolensky can provide consultations in all cases involving Stalking, Burglary, and Invasion of Privacy. Call Now—(856) 812-0321.