Narrative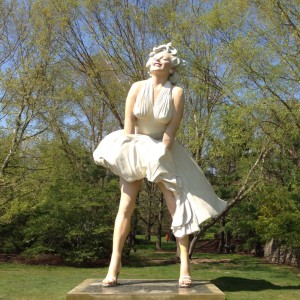 On January 4, 2017, a New Jersey man admitted in Morris County Superior Court to secretly recording women with his iPhone during consensual sex. The Prosecutor's Office had filed a 17-count indictment against him for Invasion of Privacy, Witness Tampering, and Child Endangerment. Under the negotiated agreement, however, he pleaded guilty to six counts of Invasion of Privacy.
Consequently, he admitted to recording the women's intimate parts or as they engaged with him in sexual acts. He also admitted he recorded the women without their knowledge, per dailyrecord dot com. Furthermore, he admitted he secretly filmed them when they would have had a reasonable expectation of privacy.
So make safe sex safer—use a condom and get your partner's consent for everything. Isn't that the lesson of Fifty Shades of Grey?
Invasion of Privacy, N.J.S.A. 2c:14-9
New Jersey law prohibits the conduct of an actor1,
knowing he has no license or privilege to do so,
photographs, films, videotapes, records, or otherwise reproduces in any manner,
the image of another person
whose intimate parts2 are exposed or
who is engaged in an act of sexual penetration3 or sexual contact4,
without that person's consent and
under circumstances in which a reasonable person would not expect to be observed.
N.J.S.A. 2C:14-9(b)
1 Actor means a person accused of an offense proscribed under this act.
2 Intimate parts means the following body parts: sexual organs, genital area, anal area, inner thigh, groin, buttock or breast of a person.
3 Sexual penetration means vaginal intercourse, cunnilingus, fellatio or anal intercourse between persons or insertion of the hand, finger or object into the anus or vagina either by the actor1 or upon the actor's instruction. The depth of insertion shall not be relevant as to the question of commission of the crime.
4 Sexual contact means an intentional touching by the victim5 or actor1, either directly or through clothing, of the victim's or actor's intimate parts for the purpose of degrading or humiliating the victim or sexually arousing or sexually gratifying the actor. Sexual contact of the actor with himself must be in view of the victim whom the actor knows to be present.
5 Victim means a person alleging offenses proscribed by this act.
New Jersey Criminal Defense Lawyer Michael Smolensky, Esquire, knows how to protect his clients. Mr. Smolensky can provide consultations on all cases that involve Invasion of Privacy. Call Now—(856) 812-0321.