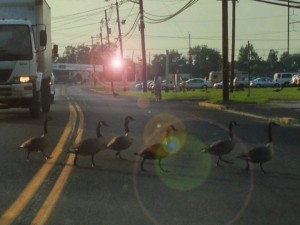 Carneys Point cops charged a man with possession, use, or being under the influence of marijuana under 50 grams and obstructing highways and other public passages. The police claim they found him around 10 a.m. on January 5, lying in a street, per nj dot com. Unsurprisingly, the news reported this man's name, age, and the town where he lives. And perhaps just as unsurprisingly, the news did not report what the police observed when they found the man.

For example, aside from his general position "lying in a township street," the news did not report the man's physical condition. The news report says nothing about how the police charged this man with respect to marijuana. Likewise, the news did not report whether the police conducted Standardized Field Sobriety Tests. Similarly, the news did not report whether the police performed a Drug Recognition Evaluation. Additionally, the news did not report what the man said or did when the police found him. Furthermore, the news did not report any of the evidence collected during the investigation that form the basis for these charges.
Most likely, the police gave the reporter scant information about the arrest. But before the "court of public opinion" passes judgment on this man, "the jury" should recognize the weaknesses in this news report.
Obstructing Highways and Other Public Passages, N.J.S.A. 2c:33-7
Under New Jersey law,
A person, who, having no legal privilege to do so, purposely or recklessly obstructs any highway or other public passage whether alone or with others, commits a petty disorderly persons offense.
Obstructs means renders impassable without unreasonable inconvenience or hazard.
Penalties
County Jail: Up to 30 days
Fine: Up to $500.00
License suspension or revocation: If applicable
Community service
N.J. Criminal Defense Lawyer Michael Smolensky, Esquire, knows how to protect his clients. Mr. Smolensky can provide consultations on all cases that involves Obstructing Roadways. Call Now—(856) 812-0321.