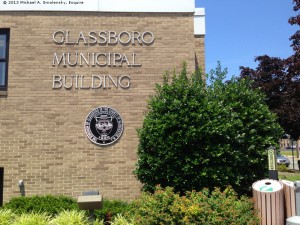 Glassboro cops charged a man on New Year's Eve with peering into a dwelling, per nj dot com. It all began when the resident reported a "Peeping Tom" a few days earlier. He told the police the intrusion allegedly took place at 4:50 a.m. on December 28, per the news.
Now here is the rub. The suspect admitted to "being in the area," per nj dot com. But courierpostonline dot com says he admitted to being at the home on the day of the crime! So, which is it?
Do you rely on the news for information? Is accuracy important? Indeed, a discrepancy like this raises questions about accuracy. Additionally, it undercuts the credibility of the news agencies relied upon by the general public. Certainly this should cause a thinking person to assess the news skeptically.
Furthermore, the combination of several inaccuracies has prompted strong public outcries to jury verdicts that appear to contradict the news. Who remembers the public reaction to the acquittal of Casey Anthony? And who can forget the acquittal of George Zimmerman? Truly, instead of judging other jurors, judge the news.
Peering into windows of dwelling places, N.J.S.A. 2c:18-3
A person commits a crime of the fourth degree if, knowing that he is not licensed or privileged to do so, he peers into a window or other opening of a dwelling or other structure adapted for overnight accommodation for the purpose of invading the privacy of another person and under circumstances in which a reasonable person in the dwelling or other structure would not expect to be observed. N.J.S.A. 2c:18-3c
Sentencing Exposure for Peering Into Dwelling Places
Fourth Degree Crime
State Prison
18 months
County Jail
Up to 364 days as a condition of probation
Probation
1 to 5 years,
Fee of at least $25 per month
Any other reasonable conditions
Fine
Up to $10,000.00
Victims of Crime Compensation Assessment (VCCA)
$50.00, any crime not resulting in injury or death
$30.00, juvenile delinquency (with exceptions)
Safe Neighborhood Services Fund Assessment
$75, each conviction for any crime
Law Enforcement Officer Training & Equipment Fund
$30, any crime
$15, juvenile disposition for crime if committed by adult
Other
Restraining Order
Restitution
Community supervision
Community service
Halfway house or residential facility including non-Dept. Human Svc. facilities
Imprisonment at night or weekends to allow work, training or school
Restitution
Court Costs
Property forfeiture, if applicable
Removal from office, if applicable
Civil penalties, if applicable
License suspension or revocation: If applicable
Michael Smolensky, Esquire, an experienced New Jersey Criminal Defense Attorney, knows how to protect his clients. Mr. Smolensky can provide consultations on any case regarding peering into dwellings. Call Now—(856) 812-0321.