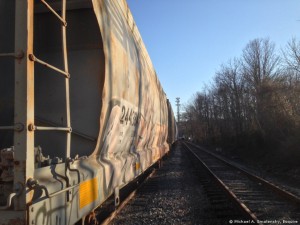 Two teens allegedly fled police in a stolen vehicle and disappeared on a private school campus in Hightstown, New Jersey. One suspect according to the media allegedly drove the vehicle recklessly and fled from police in the automobile. Next, after crashing at the school, the pair ran onto campus and disappeared after hopping a fence, according to the press. Eventually officers arrested them hiding on the roof, according to nj dot com. Consequently, police charged the older suspect with Eluding, according to media reports, among other allegations.
Eluding, N.J.S.A. 2C:29-2(b)
New Jersey law defines eluding as a third degree crime when:
Any person, while operating a motor vehicle on any street or highway in this State, . . . who knowingly flees or attempts to elude any police or law enforcement officer after having received any signal from such officer to bring the vehicle . . . to a full stop . . . .
Importantly, eluding is a second degree crime "if the flight or attempt to elude creates a risk of death or injury to any person." Additionally, the Eluding statute establishes a "rebuttable presumption that the owner of a vehicle was the operator of the vehicle at the time of the offense."
Second Degree Penalties:
State Prison: Between five years and ten years
Fines: Up to $150,000.00
Third Degree Penalties:
State Prison: Between three years and five years
Fines: Up to $15,000.00
Penalties For All Eluding Offenders:
Victims of Crime Compensation Assessment (VCCA):

Each crime resulting in injury or death of another person: Between $100.00 and $10,000.00
Any crime not resulting in injury or death of another person: $50

Safe Neighborhood Services Fund Assessment: $75
Law Enforcement Officer Training & Equipment Fund: $30
Probation Supervision Fee (if applicable): Up to $25 / month
License Suspension: Up to 2 years
Court Costs
Experienced New Jersey Criminal Defense Lawyer Michael Smolensky, Esquire, knows how to protect his clients. Mr. Smolensky can provide consultations on all cases that involve eluding. Call Now—(856) 812-0321.
Law Office of Michael A. Smolensky LLC on the World Wide Web.