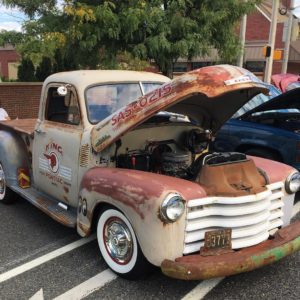 A recent automobile collision in Jersey City resulted in an arrest for
driving while intoxicated
and
reckless driving
. Indeed, the crash occurred after a woman leapt from her vehicle. To her credit, before her flying leap she had stopped the vehicle. But she jumped from it at a busy intersection without putting it in park, per the news. Consequently, her vehicle crashed into another parked vehicle. Subsequently, police found the woman in the middle of the road. Despite these ostensibly harrowing events, however, news reports indicate she suffered minor injuries. Although her minor injures signify good luck, the New Jersey Motor Vehicle Commission assesses 5 points for any person convicted of reckless driving.
1
Additionally, the accumulation of points can lead to surcharges and license suspension.
2
Nevertheless, the law requires the reduction of points recorded against a licensee in accordance with
N.J.S.A.
39:5-30.9.
3
Reduction of Points, N.J.S.A. 39:5-30.9
The reduction of points takes place as follows:
Reduction Rate: 3 points for each 12 consecutive months in which the licensee has not committed any violation either resulting in the assessment of points or suspension of driving privileges.
Driving School: Attend and satisfactorily complete

License Improvement Course (every two years): 3 points
Defensive Driving Course (every five years): 2 points
No point totals shall be reduced below zero.
Computation of the time periods used in granting point reduction credits shall in all cases be based upon the respective dates of commission of the offenses for which the licensee was convicted and assessed points.
Did the cops charge you with Drunk Driving?
New Jersey DWI Defense Lawyer Michael A. Smolensky, Esquire, knows how to protect his clients. Mr. Smolensky can provide confidential consultations in all cases involving Driving While Intoxicated, N.J.S.A. 39:4-50.
Footnotes
1 N.J.A.C. 13:19-10.1.
2 N.J.A.C. 13:19-10.2, N.J.A.C. 13:19-13.1.
3 N.J.A.C. 13:19-10.5.