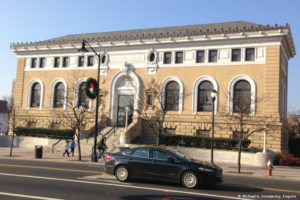 In a classic whodonit, cops in Elizabeth, NJ, found a pregnant on-duty bus driver with bumps, cuts and bruises. Indeed, the woman went to Trinitas Regional Medical Center for treatment. Additionally, the cops allege she had been robbed of her cell phone. But the alleged assailant had fled the scene. Furthermore, news reports do not reveal how the investigators from Elizabeth and NJ Transit identified this man as the suspect. Thus, another mystery relates to how the cops solved the mystery. Nevertheless, they charged this Union Township resident with robbery, aggravated assault, and aggravated assault on bus driver, per the news.
Aggravated Assault on Bus Driver, N.J.S.A. 2c:12-1
Under New Jersey law, a person commits aggravated assault if he commits a simple assault upon any clearly identifiable operator of a motorbus engaged in the performance of her duties or because of her status as an operator of a motorbus.
A person commits simple assault if he:
Attempts to cause or purposely, knowingly or recklessly causes bodily injury to another; or
Negligently causes bodily injury to another with a deadly weapon; or
Attempts by physical menace to put another in fear of imminent serious bodily injury.
Bodily Injury means physical pain, illness, or any impairment of the physical condition of another.
Deadly Weapon means any firearm or other weapon, device, instrument, material or substance, whether animate or inanimate, which in the manner it is used or is intended to be used is known to be capable of producing death or serious bodily injury.
Serious bodily injury means bodily injury which creates a substantial risk of death or which causes serious, permanent disfigurement, or protracted loss or impairment of the function of any bodily member or organ.
Imminent means likely to happen without delay.
Did the cops charge you with Aggravated Assault?
New Jersey Criminal Attorney Michael A. Smolensky, Esquire, knows how to protect his clients. Mr. Smolensky can provide confidential consultations in all cases involving Aggravated Assault on Bus Driver.
Follow