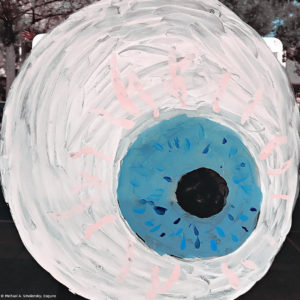 Franklin Township cops recently charged a soccer coach for alleged marijuana distribution. The investigation began two months ago, per the news. And it culminated with a traffic stop. Indeed, the cops stopped the coach in a Malaga business parking lot. The cops arrested the high school boys' soccer coach and a passenger in the vehicle. A search of the coach's home resulted in the alleged seizure of two pounds of marijuana candies. Additionally, the cops allegedly seized $10,000 in cash, per the news. Remarkably, the news does not divulge the details of the two-month investigation. Furthermore, the news does not reveal why the police executed enforcement action at a local business as opposed to the coach's residence. Furthermore, the news does not indicate how the police can prove the candy contains marijuana.
Marijuana Distribution, N.J.S.A. 2c:35-5
New Jersey law prohibits controlled dangerous substance (CDS) distribution. It is defined as any person who knowingly or purposely distributes CDS or CDS analog, or distributes counterfeit CDS. The degree of crime and penalties for marijuana distribution, based on N.J.S.A. 2C:35-5, depend on the amount of vegetation, including any adulterants or dilutants.
Deg.
Marijuana
Marijuana Plants
Hashish
State Prison
Fines
D.E.D.R.
1
25 lb or more
50 or more
5 lb or more
10–20 years
$300,000
$3,000
2
5 lb or more but less than 25 lb
10 or more but less than 50
1 lb or more but less than 5 lb
5–10 years
$150,000
$2,000
3
1 oz or more but less than 5 lb
5 g or more but less than 1 lb
3–5 years
$25,000
$1,000
4
Less than 1 oz
Less than 5 g
18 months
$10,000
$750

Additional Penalties
Restraining Order
Drug Court for qualified applicants
Victims of Crime Compensation Assessment (VCCA): $50
Law Enforcement Officer Training & Equipment Fund: $30
Safe Neighborhood Services Fund Assessment: $75
Drug Abuse Education Fund: $50
Lab Fee: $50
Driver's License Suspension: Up to two years
Court Costs
* D.E.D.R. stands for Drug Enforcement Demand Reduction

Did the cops charge you with Marijuana Distribution?
New Jersey Criminal Lawyer Michael A. Smolensky, Esquire, knows how to protect his clients. Mr. Smolensky can provide confidential consultations in all cases involving Marijuana Distribution under N.J.S.A. 2c:35-5.
Follow