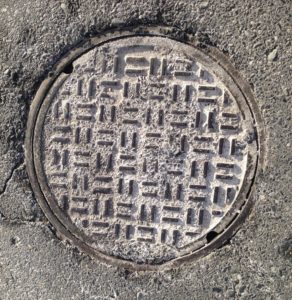 Recently a man was sentenced for kicking a window and damaging the door frame in a New Jersey State Police cruiser, per nj dot com. Additionally, during the same incident which involved a DWI investigation, he tried to escape from the police. Furthermore, he tried to spit on the troopers at the hospital, according to a new release from the Hunterdon County Prosecutor's Office. Subsequently, a grand jury indicted the man on six charges, including Throwing Bodily Fluid at Law Enforcement Officers. Last November he plead guilty to all six counts. Consequently, on February 9, 2018, a judge sentenced him to five years New Jersey State Prison.
In separate news, a seventeen year old Jersey City youth allegedly spit on local police, per nj dot com. Initially, the cops responded to a call about a man with a gun just after midnight. But instead of that suspect, the cops found the juvenile. Therefore, the cops apparently tried to resolve the situation. Nevertheless, the young man allegedly spit on them repeatedly. Consequently, the police filed charges for Obstruction and Throwing Bodily Fluid at Law Enforcement Officers.
Throwing bodily fluid at certain law enforcement officers, N.J.S.A. 2C:12-13
Under New Jersey law, a person who throws a bodily fluid at certain law enforcement officers1 while in the performance of his duties or otherwise purposely subjects such employee to contact with a bodily fluid commits an aggravated assault.2
If the victim suffers bodily injury, this shall be a crime of the third degree. Otherwise, this shall be a crime of the fourth degree.
New Jersey Assault Attorney Michael Smolensky, Esquire, knows how to protect his clients. A charge of Throwing Bodily Fluids at Certain Law Enforcement Officers requires an aggressive defense, and Mr. Smolensky can provide consultations for all Assault cases. Call Now—(856) 812-0321.
Footnotes
1 This applies to a Department of Corrections employee, county corrections officer, juvenile corrections officer, State juvenile facility employee, juvenile detention staff member, probation officer, any sheriff, undersheriff or sheriff's officer or any municipal, county or State law enforcement officer. N.J.S.A. 2c:12-13.
2 Ibid.