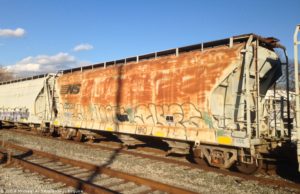 A last minute adjournment of a sentencing took place in Hudson County Superior Court this week, per nj dot com. The defendant previously plead guilty to leaving the scene of an accident resulting in death. He also plead guilty to endangering an injured victim by leaving the scene. Furthermore, he plead guilty to hindering his own apprehension. Previously, he struck a mother and child on their way to school where the girl was in first grade. Indeed, he admitted he exited his vehicle, saw the fatally wounded girl, returned to his vehicle, and fled. Additionally, he falsely reported to police his vehicle had been stolen after the collision. His lawyer could not appear this week because she had a trial elsewhere. Consequently, the court listed the hearing to sentence in accordance with the code at the end of March.
This news report covered the accident following a news conference closer to the time of the collision:

Authorities also charged a co-defendant with tampering with evidence and obstructing a government function. They claim she, like the man, also lied to the cops, saying the SUV was stolen at the time. Additionally, authorities also allege she had the car washed and stickers removed from it, in an attempt to change its appearance.
Sentence in accordance with the code; authorized dispositions. N.J.S.A. 2C:43-2
General Applicability
a. Except as otherwise provided by this code, all persons convicted of an offense or offenses shall be sentenced in accordance with this chapter.
Authorized Dispositions
b. Except as provided in subsection a. of this section and subject to the applicable provisions of the code, the court may suspend the imposition of sentence on a person who has been convicted of an offense, or may sentence him as follows:
To pay a fine or make restitution authorized by N.J.S.2C:43-3 or P.L.1997, c.253 (C.2C:43-3.4 et al.); or
Except as provided in subsection g. of this section, to be placed on probation and, in the case of a person convicted of a crime, to imprisonment for a term fixed by the court not exceeding 364 days to be served as a condition of probation, or in the case of a person convicted of a disorderly persons offense, to imprisonment for a term fixed by the court not exceeding 90 days to be served as a condition of probation; or
To imprisonment for a term authorized by sections 2C:11-3, 2C:43-5, 2C:43-6, 2C:43-7, and 2C:43-8 or 2C:44-5; or
To pay a fine, make restitution and probation, or fine, restitution and imprisonment; or
To release under supervision in the community or to require the performance of community-related service; or
To a halfway house or other residential facility in the community, including agencies which are not operated by the Department of Human Services; or
To imprisonment at night or on weekends with liberty to work or to participate in training or educational programs.
Driver's License Consequences
c. Instead of or in addition to any disposition made according to this section, the court may postpone, suspend, or revoke for a period not to exceed two years the driver's license, registration certificate, or both of any person convicted of a crime, disorderly persons offense, or petty disorderly persons offense in the course of which a motor vehicle was used. In imposing this disposition and in deciding the duration of the postponement, suspension, or revocation, the court shall consider the severity of the crime or offense and the potential effect of the loss of driving privileges on the person's ability to be rehabilitated. Any postponement, suspension, or revocation shall be imposed consecutively with any custodial sentence.
Additional Penalties
d. This chapter does not deprive the court of any authority conferred by law to decree a forfeiture of property, suspend or cancel a license, remove a person from office, or impose any other civil penalty. Such a judgment or order may be included in the sentence.
Sentence Hearing Record
e. The court shall state on the record the reasons for imposing the sentence, including its findings pursuant to the criteria for withholding or imposing imprisonment or fines under sections 2C:44-1 to 2C:44-3, where imprisonment is imposed, consideration of the defendant's eligibility for release under the law governing parole and the factual basis supporting its findings of particular aggravating or mitigating factors affecting sentence.
Parole
f. The court shall explain the parole laws as they apply to the sentence and shall state:
the approximate period of time in years and months the defendant will serve in custody before parole eligibility;
the jail credits or the amount of time the defendant has already served;
that the defendant may be entitled to good time and work credits; and
that the defendant may be eligible for participation in the Intensive Supervision Program.
Prohibition Against Probation
g. Notwithstanding the provisions of paragraph (2) of subsection b. of this section, a court imposing sentence on a defendant who has been convicted of any offense enumerated in subsection a. of section 2 of P.L.1994, c.130 (C.2C:43-6.4) may not sentence the defendant to be placed on probation.
South Jersey Criminal Defense Lawyer Michael Smolensky, Esquire, knows how to protect his clients. Mr. Smolensky can provide consultations on all cases regarding Sentencing Hearings. Call Now—(856) 812-0321.