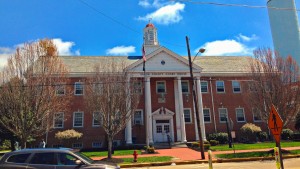 On New Year's Day, Penns Grove police stopped a motorist based on a tip, per the news. During the stop, the cops claim they found a gun with a defaced serial number, marijuana, and money. Consequently, the police charged the man with
unlawful possession of a weapon
, possession of a weapon while committing a drug offense, possession of a weapon by certain person,
defaced firearm possession
, and
marijuana possession
, according to police. But the news did not disclose the tip. Additionally, the news did not disclose whether and how the police corroborated the tip. Furthermore, the news did not disclose how the police gained access to the vehicle's passenger compartment, a constitutionally protected area. Of course, the news cannot report what the police conceal. Nevertheless, this shows why one should not believe everything in the news because it is not necessarily the whole story.
Defaced Firearm Possession, N.J.S.A. 2c:39-3d
New Jersey law prohibits defaced firearm possession. The NJ Code of Criminal Justice provides:
Any person who knowingly has in his possession any firearm which has been defaced, except an antique firearm or an antique handgun, is guilty of a crime of the fourth degree. N.J.S.A. 2c:39-3d
Sentencing Exposure
Fines: Up to $10,000.00
State Prison: 18 months without parole
Victims of Crime Compensation Assessment (VCCA): $50.00 (or $100)
Safe Neighborhood Services Fund Assessment: $75
Law Enforcement Officer Training & Equipment Fund: $30
DNA Sample
Court costs
New Jersey Weapons Attorney Michael A. Smolensky, Esq., knows how to protect his clients. Mr. Smolensky can provide consultations on all cases regarding weapon crimes. Call Now—(856) 812-0321.