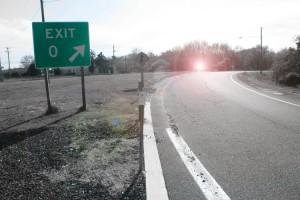 This month Middle Township police charged a pair with methamphetamine distribution, per the news. In addition to the suspected meth, the cops seized alleged cocaine and marijuana. But nj dot com did not report how much of each. Furthermore, the news site did not report if the cops charged them for the alleged cocaine and marijuana. This is one example of why the news can be read with skepticism. If the cops found marijuana and cocaine, it makes no sense for the State to decline to charge for these substances. And if the cops did not find these substances, then why did the news site report it?
Methamphetamine Distribution
New Jersey law prohibits controlled dangerous substance (CDS) distribution. It is defined as
any person who knowingly or purposely:


manufactures, distributes, or dispenses, or possesses or has under his control with intent to manufacture, distribute or dispense, CDS or CDS analog, or
creates, distributes, or possesses or has under his control with intent to distribute counterfeit CDS.
The degree and penalties for methamphetamine distribution, based on N.J.S.A. 2C:35-5, depend on the amount of methamphetamine, including any adulterants or dilutants.
First Degree Crime
Quantity: Five ounces or more
State Prison: Between ten years and twenty years
Mandatory minimum: One-third to one-half of sentence
Fines: Up to $300,000.00
DEDR Penalty*: $3,000.00
Second Degree Crime
Quantity: One-half ounce but less than five ounces
State Prison: Between five years and ten years
Fines: Up to $150,000.00
DEDR Penalty*: $2,000.00
Third Degree Crime
Quantity: less than one-half ounce
State Prison: Between three years and five years
Fines: Up to $75,000.00
DEDR Penalty*: $1,000.00
Additional Penalties
Restraining Order
Drug Court: for qualified applicants
Victims of Crime Compensation Office Penalty (VCCO): $50
Law Enforcement Officer Training & Equipment Fund: $30
Safe Neighborhood Services Fund Assessment: $75
Drug Abuse Education Fund: $50
Lab Fee: $50
Driver's License Suspension: Up to two years
Court Costs
*DEDR stands for Drug Enforcement Demand Reduction.
Experienced New Jersey Criminal Defense Lawyer Michael Smolensky, Esquire, knows how to protect his clients. Mr. Smolensky can provide consultations on all cases regarding CDS Possession With Intent to Distribute. Call Now—(856) 812-0321.