Go Big or Go Home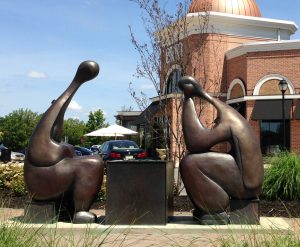 In 2004 as a newcomer to a career in politics, Jeff Smith ran for United States Congress. Go big or go home, right? Subsequently, Mr. Smith lost his bid in the primary election for the House of Representatives in Washington. But only by a narrow margin. Additionally, Smith's grass roots campaign doubled as a documentary about American politics, "Can Mr. Smith Get to Washington Anymore?"

Undeterred by the setback, in 2005 Smith became a Missouri State Senator. Thus began a political career for the former St. Louis educator. The wave of success developed into a tsunami, however, as legal problems developed for Smith.
Drinking From The Poisoned Chalice
Naturally, rivalries can be ugly. In politics, this is especially so. Indeed, Smith's adversary in the campaign for Congress filed a complaint with the Federal Election Commission (FEC) against Smith's campaign committee. Apparently Smith sent negative publicity about his former rival on postcards that did not identify Smith or his campaign committee. See https://archives.fbi.gov/archives/stlouis/press-releases/2009/sl111709.htm.
According to the FBI, during the FEC investigation Smith,
falsely represented in a sworn affidavit he did not know who was responsible for the negative mailings, or who paid for the mailing,
schemed with an associate to convince a third party to testify falsely before the FEC, and to omit their names from his testimony, and
collaborated with his associates to falsely deny any involvement in the production, funding, and distribution of the negative mailings.
Unfortunately for Smith, the conspiracy to lie to FEC did not end when FEC closed its investigation. Instead, the FBI opened a federal criminal investigation. And perhaps unsurprisingly, Smith lied again. Consequently, federal authorities filed nine counts against Smith for Obstruction of Justice.
After pleading guilty at age 35 in August 2009 to two counts of Obstruction of Justice, in 2011 Smith was released from prison after spending a year there. http://www.ted.com/speakers/jeff_smith.html
The Wise Man Learns From Every Man
While viewing this TED Talk featuring Jeff Smith, please consider the "Thought Experiment" questions.
Thought Experiment
What can we learn from Smith's experience
How willing are you to take risks?
Do your circumstances require you to overcome challenges?
Do you embrace unforeseen challenges in new and unfamiliar circumstances?
How are the challenging circumstances similar to your past experiences?
Which skills from your past can you apply to the challenging circumstances?
Which skills must you acquire and develop?
How much time is available to acquire and develop the new skills?
Are you able and willing to make sacrifices in order to prevail?
Of all your possessions and acquisitions, what are you unwilling to sacrifice?
Law Office of Michael A. Smolensky LLC on the World Wide Web.