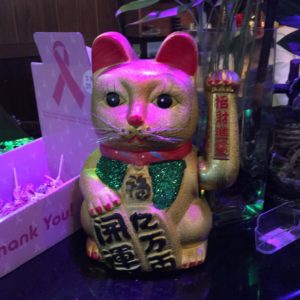 Do you have questions about New Jersey Governor Phil Murphy's Executive Order 107? Without getting into its various nuances, it Orders all New Jersey residents to stay at home. Naturally, this directive includes exceptions. For example, it does not apply to essential retail businesses. Additionally, it does not apply to obtaining goods or services from essential businesses. Furthermore, it excludes seeking medical attention. Like the previous Executive Orders, this one seeks to reduce the rate of community spread of COVID-19, or to #FlattenTheCurve in the parlance of our times. Thus, Gov. Murphy cancelled gatherings of individuals, such as parties, celebrations, or other social events. And for enforcement, the statute that prohibits one from Maintaining a Nuisance, under
N.J.S.A.
2c:33-12, provides the cops with at least one tool.
Maintaining a Nuisance, N.J.S.A. 2c:33-12
Under New Jersey law, a person is guilty of maintaining a nuisance when:
By conduct either unlawful in itself or unreasonable under all the circumstances, he knowingly or recklessly creates or maintains a condition which endangers the safety or health of a considerable number of persons;
He knowingly conducts or maintains any premises, place or resort where persons gather for purposes of engaging in unlawful conduct; or
He knowingly conducts or maintains any premises, place or resort as a house of prostitution or as a place where obscene material, as defined in N.J.S. 2c:34-2 and N.J.S. 2c:34-3, is sold, photographed, manufactured, exhibited or otherwise prepared or shown, in violation of N.J.S. 2c:34-2, N.J.S. 2c:34-3, and N.J.S. 2c:34-4. A person is guilty of a disorderly persons offense if the person is convicted under subsection a. or b. of this section. A person is guilty of a crime of the fourth degree if the person is convicted under subsection c. of this section. Upon conviction under this section, in addition to the sentence authorized by this code, the court may proceed as set forth in section 2C:33-12.1.
First, subsection a prohibits conduct that endangers the health or safety of much more than one other person. Indeed, this derives from and continues common-law nuisance.
Second, subsection b prohibits unlawful conduct. As such, it continues the old "disorderly house" law. Interestingly, some New Jersey towns have a "disorderly house" ordinance. Nevertheless, one instance of illegal activity would not be enough to establish a nuisance.
Finally, subsection c relates to grading of this offense. After all, subsection b includes prostitution and obscenity nuisances.
Did the cops charge you with Maintaining a Nuisance during the COVID-19 Coronavirus Crackdown?
New Jersey Criminal Lawyer Michael A. Smolensky, Esquire, knows how to protect his clients. Mr. Smolensky can provide confidential consultations in all cases involving Maintaining a Nuisance under NJSA 2c:33-12.