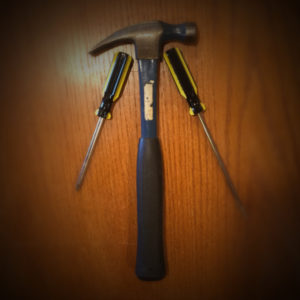 On July 1, Evesham Township Police arrested a man in the L.A. Fitness parking lot on Route 73, per the news. Indeed, the cops claim the male allegedly possessed pry bars, screwdrivers, a hammer, heroin, marijuana, and hypodermic needles. Consequently, the cops charged him with fourth-degree possession of burglary tools. Additionally, they charged him with third-degree possession of heroin. They also charged the male with possession of hypodermic needle and possession of marijuana, both disorderly persons offenses.But this arrest was not the result of chance. On the contrary, at 4 p.m. authorities received a report about a suspicious male in a nearby Whole Foods parking lot. The media does not disclose, however, what the male did that appeared suspicious.
Indeed, the Fourth Amendment and the New Jersey Constitution protects individuals from unreasonable searches and seizures. Additionally, one's presence in a public parking lot in the middle of a Sunday afternoon is not inherently suspicious. Moreover, these media reports ostensibly lack detail because they are based on news releases provided by the government. News reports skimp on details about the basis for suspicions. But they clearly state the man's place of residence in Philadelphia. Therefore, this begs an important question: what message is the Evesham government trying to send about the City of Brotherly Love?
Possession of Hypodermic Needle, N.J.S.A. 2C:36-6
a. Except as authorized by subsection b., c. or other law, it shall be unlawful for a person to have under his control or possess with intent to use a hypodermic syringe, hypodermic needle or any other instrument adapted for the use of a controlled dangerous substance or a controlled substance analog as defined in chapter 35 of Title 2C of the New Jersey Statutes or to sell, furnish or give to any person such syringe, needle or instrument. Any person who violates this section is guilty of a disorderly persons offense.
b. A person is authorized to possess and use a hypodermic needle or hypodermic syringe if the person obtains the hypodermic syringe or hypodermic needle by a valid prescription issued by a licensed physician, dentist or veterinarian and uses it for its authorized purpose.
No prescription for a hypodermic syringe, hypodermic needle or any other instrument adapted for the use of controlled dangerous substances by subcutaneous injections shall be valid for more than one year from the date of issuance.
c. Subsection a. does not apply to a duly licensed physician, dentist, veterinarian, undertaker, nurse, podiatrist, registered pharmacist, or a hospital, sanitarium, clinical laboratory or any other medical institution, or a state or a governmental agency, or a regular dealer in medical, dental or surgical supplies, or a resident physician or intern of a hospital, sanitarium or other medical institution.
Parting Shot
NJ Criminal Lawyer Michael A. Smolensky, Esquire, knows how to protect his clients. Mr. Smolensky can provide consultations in all cases involving charges for any type of Possession of Drug Paraphernalia. Call Now—(856) 812-0321.