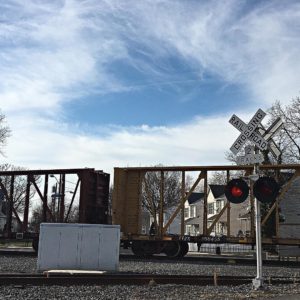 Recently Governor Christie announced his intention to reform New Jersey's expungement statute. Indeed, the timing of this announcement seems striking. During an extended hiatus from the Garden State—which included a failed campaign for the U.S. Presidency, and a failed bid for a Trump administration job—the litigation involving Christie's Bridgegate scandal ended with convictions for Bridget Kelly and William E. Baroni Jr. Interestingly, just a few weeks before their sentencing, Governor Christie announced he wants to reform the expungement laws to give former prison inmates a better opportunity at finding a job. Talk about things that make ya go hmmmm… Did Bridgegate open the former U.S. Attorney's eyes to how the other half lives? Speculation aside, however, those unfamiliar with the criminal justice system may be wondering what is expungement?
What does expungement mean?
Perhaps the best way to understand the meaning of expungement involves understanding the effect of an expungement order. First, it means the court approves the entire incident never happened. Additionally, other judicial, law enforcement, jail, and prison officials must deny it happened. Furthermore, it means the defendant can deny it happened. In other words, the law requires the judge to order everyone to lie about a person's criminal record.
Indeed, this is astounding for many reasons! Chief among them based on my professional experience, criminal and municipal court judges have zero tolerance for lying. Unlike the well-deserved cynicism about government, however, this no-nonsense policy might be one reason an expungement order is not just another government handout. Moreover, the courts do not disburse expungements at their leisure. Instead, the petitioner shoulders the burden of proving his eligibility for this remedy.
In any event, an expungement order allows a defendant to deny his actual criminal past. This privilege even applies while testifying under oath with the looming penalty of perjury.1 Of course, New Jersey lawmakers in their inimitable fashion described this more artfully. The expungement statute provides, subject to some exceptions, if an order of expungement is granted, the arrest, conviction and any proceedings related thereto shall be deemed not to have occurred, and the petitioner may answer any questions relating to their occurrence accordingly.2
What is expungement?
Even those who know the effect of expungement, however, do not necessarily know the definition of expungement. For example, some have no idea what the government does with the records. Meanwhile, others assume the government destroys them.
Thus, to clarify, expungement means the extraction and isolation of all records on file within any court, detention or correctional facility, law enforcement or criminal justice agency concerning a person's detection, apprehension, arrest, detention, trial or disposition of an offense within the criminal justice system.
Furthermore, the expungement statute defines the scope of documents this applies to. They include complaints, warrants, arrests, commitments, processing records, fingerprints, photographs, index cards, rap sheets, and judicial docket records.3
With respect to the extraction and isolation of the records, the expungement statute commands
all the records specified in said order shall be removed from the files of the agencies … and shall be placed in the control of a person who has been designated by the head of each such agency which, at the time of the hearing, possesses said records. That designated person shall, except as otherwise provided in this chapter, insure that such records or the information contained therein are not released for any reason and are not utilized or referred to for any purpose. In response to requests for information or records of the person who was arrested or convicted, all noticed officers, departments and agencies shall reply, with respect to the arrest, conviction or related proceedings which are the subject of the order, that there is no record information.4
Parting Shot
New Jersey Expungement Lawyer Michael Smolensky, Esquire, knows how to protect his clients. A past conviction for a crime, petty offense, or municipal ordinance does not need to haunt a person forever. Mr. Smolensky can provide consultations for all cases involving expungement. Call Now—(856) 812-0321.
Footnotes
1 In re J.D., 407 N.J. Super. 317 (Law Div. 2009).
2 N.J.S.A. 2c:52-27.
3 N.J.S.A. 2c:52-1.
4 N.J.S.A. 2c:52-15.