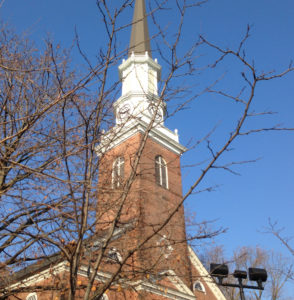 Twelve years after an alleged incident, police arrested a man, took him from his home, and threw him in jail. Subsequently, a Union County grand jury returned an indictment against the South Plainfield man for murder and weapons offenses. Twelve years is a long time. Additionally, the victim died less than a day after the police found him shot in the head. Furthermore, authorities have not revealed to the media the reason for the 12 year delay. The only reason the State can get away with charging a man over a decade later is the statute that sets forth time limitations. What kind of evidence did the State spend all these years obtaining? Additionally, how good are their witnesses against this man? How well do they remember events from 12 years ago? Furthermore, how will this man track down defense witnesses? These and other questions create skepticism and doubt about the State's case.
Due Process Clause Defense
Statutes of limitations protect defendants from oppressive pre-indictment delay. Guarding against stale criminal prosecutions, these statutes offer predictable, legislatively enacted limits on prosecutions.
Furthermore, the Due Process Clause of the United States Constitution also protects against oppressive pre-indictment delay. Indeed, the State violates the due process clause every time the delay tramples on the fundamental conceptions of justice which lie at the base of our civil and political institutions, and which define the community's sense of fair play and decency.
Even with an indictment filed within the statute of limitations, the Fifth Amendment requires its dismissal if the Government deliberately delayed to gain an advantage that caused the defendant actual prejudice in defending himself. Therefore, the Due Process Clause does not protect individuals from government negligence in prosecuting crimes.
Time Limitations, 2c:1-6
A prosecution for any offense set forth in N.J.S.2C:11-3, N.J.S.2C:11-4, N.J.S.2C:14-2 or sections 1 through 5 of P.L.2002, c.26 (C.2C:38-1 through C.2C:38-5) may commenc at any time.
A prosecution for any offense set forth in N.J.S.2C:17-2, section 9 of P.L.1970, c.39 (C.13:1E-9), section 20 of P.L.1989, c.34 (C.13:1E-48.20), section 19 of P.L.1954, c.212 (C.26:2C-19), section 10 of P.L.1984, c.173 (C.34:5A-41), or section 10 of P.L.1977, c.74 (C.58:10A-10) may commence at any time.

Except as otherwise provided in this section, prosecutions for other offenses are subject to the following periods of limitations:

a crime must be commenced within five years after it is committed;
a disorderly persons offense or petty disorderly persons offense must be commenced within one year after it is committed;
any offense set forth in N.J.S.2C:27-2, N.J.S.2C:27-4, N.J.S.2C:27-6, N.J.S.2C:27-7, N.J.S.2C:29-4, N.J.S.2C:30-2, N.J.S.2C:30-3, or any attempt or conspiracy to commit such an offense, must be commenced within seven years after the commission of the offense;
an offense set forth in N.J.S.2C:14-3 or N.J.S.2C:24-4, when the victim at the time of the offense is below the age of 18 years, must be commenced within five years of the victim's attaining the age of 18 or within two years of the discovery of the offense by the victim, whichever is later;
(Deleted by amendment, P.L.2007, c.131).

An offense is committed either when every element occurs or, if a legislative purpose to prohibit a continuing course of conduct plainly appears, at the time when the course of conduct or the defendant's complicity therein is terminated. Time starts to run on the day after the offense is committed, except that when the prosecution is supported by physical evidence that identifies the actor by means of DNA testing or fingerprint analysis, time does not start to run until the State is in possession of both the physical evidence and the DNA or fingerprint evidence necessary to establish the identification of the actor by means of comparison to the physical evidence.
A prosecution is commenced for a crime when an indictment is found and for a nonindictable offense when a warrant or other process is issued, provided that such warrant or process is executed without unreasonable delay. Nothing contained in this section, however, shall be deemed to prohibit the downgrading of an offense at any time if the prosecution of the greater offense was commenced within the statute of limitations applicable to the greater offense.
The period of limitation does not run during any time when a prosecution against the accused for the same conduct is pending in this State.
The limitations in this section shall not apply to any person fleeing from justice.
Except as otherwise provided in this code, no civil action shall be brought pursuant to this code more than five years after such action accrues.
Union County Criminal Defense Lawyer Michael Smolensky, Esquire, knows how to protect his clients. Mr. Smolensky can provide consultations on all cases regarding the criminal statute of limitations. Call Now—(856) 812-0321.