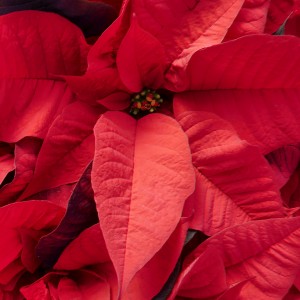 This Christmas, a Gloucester County woman gave her boyfriend the gift of theft by unlawful taking charges, per the news. He will probably reciprocate by renewing his online dating profile. But anything is possible.
On Christmas Eve, she reported numerous gifts stolen from her vehicle to Williamstown police. Additionally, she told the cops the new gifts had disappeared sometime in the middle of the night. Furthermore, all the items came from the same store and included gifts for her child, per the media.
Subsequently, the cops charged the boyfriend with theft by unlawful taking. He allegedly removed the items from her vehicle and returned them to the store for cash, per the news.
Theft By Unlawful Taking
Under New Jersey law, theft by unlawful taking occurs only if a person "unlawfully takes, or exercises unlawful control over, movable property of another." Additionally, the individual must act with the purpose to deprive the owner of his property. N.J.S.A. 2c:20-3
Theft Definitions
Property means anything of value, including real estate, tangible and intangible personal property, trade secrets, contract rights, choses in action and other interests in or claims to wealth, admission or transportation tickets, captured or domestic animals, food and drink, electric, gas, steam or other power, financial instruments, information, data, and computer software, in either human readable or computer readable form, copies or originals.
Movable property means property the location of which can be changed, including things growing on, affixed to, or found in land, and documents, although the rights represented thereby have no physical location.
Property of another includes property in which any person other than the actor has an interest which the actor is not privileged to infringe, regardless of the fact that the actor also has an interest in the property and regardless of the fact that the other person might be precluded from civil recovery because the property was used in an unlawful transaction or was subject to forfeiture as contraband. Property in possession of the actor shall not be deemed property of another who has only a security interest therein, even if legal title is in the creditor pursuant to a conditional sales contract or other security agreement.
Deprive means: (1) to withhold or cause the withholding of property of another permanently or for so extended a period as to appropriate a substantial portion of its economic value, or with purpose to restore only upon payment of reward or other compensation; or (2) to dispose or cause disposal of the property so as to make it unlikely that the owner will recover it.
Grading Theft
By N.J.S.A. 2c:20-2, property value may determine the degree of the theft.
SECOND DEGREE: Property value at least $75,000;
THIRD DEGREE: Property value greater than $500 and less than $75,000;
FOURTH DEGREE: Property value between $200 and $500, inclusive;
DISORDERLY PERSON: Property value less than $200.
Experienced New Jersey Criminal Defense Lawyer Michael Smolensky, Esquire, knows how to protect his clients. Mr. Smolensky can provide consultations on any case regarding theft. Call Now—(856) 812-0321.