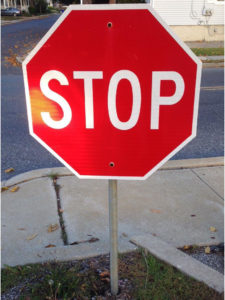 Police in two neighboring Middlesex County towns are investigating recent attempted child luring incidents, per the news. Indeed, the first happened around noon in East Brunswick. After a school bus dropped off two boys, a man in a small blue car allegedly approached them. Before driving away, however, the driver allegedly asked the boys, "do you want me to take you home?" Police checked the area, but couldn't find anyone matching the man's description. Three hours later, a white "transport" style van allegedly stopped next to two boys walking in Monroe. The van's passenger rolled down the window and allegedly told the boys to "get in." But the boys fled and told a woman who was nearby. Additionally, police claim the van had blue lettering. The incidents took place less than seven miles apart.
Luring, N.J.S.A. 2c:13-6
Under New Jersey law, a person commits a crime of the second degree if he attempts1, via electronic2 or any other means, to lure or entice3 a child4 or one who he reasonably believes to be a child into a motor vehicle5, structure6 or isolated area, or to meet or appear at any other place, with a purpose to commit a criminal offense7 with or against the child.

Did the cops charge you with Luring?
New Jersey Criminal Lawyer Michael A. Smolensky, Esquire, knows how to protect his clients. Mr. Smolensky can provide confidential consultations in all cases involving Luring in violation of N.J.S.A. 2c:13-6.
Follow
Footnotes
1 Attempt means to try.
2 Electronic means includes, but is not limited to, the Internet. Internet means the international computer network of both federal and non-federal interoperable packet switched data networks.
3 Lure or Entice means to attract, tempt, induce or coax.
4 Child means a person less than 18 years old.
5 Motor vehicle means all vehicles propelled other than by muscular power, except vehicles that run only on rails or tracks. Motor vehicle includes motorcycles, motorized bicycles, trailers and tractors.
6 Structure means any building, room, ship, vessel or airplane and also means any place adapted for overnight accommodation of persons, or for carrying on business therein, whether or not a person is actually present.
7 Criminal offense means a breach or violation of the criminal laws by conduct for which a defendant could be sent to jail for more than six months.