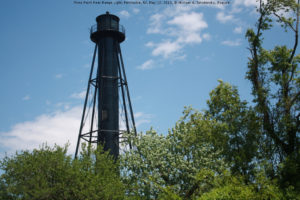 Did you ever get carried away with a group of friends, and later on you felt completely misunderstood? Authorities charged four members of the Arthur P. Schalick High School wrestling team with various offenses, per the news. They filed charges against the juveniles for aggravated assault and conspiracy to commit aggravated assault. Additionally, they filed charges for criminal restraint and conspiracy to commit criminal restraint. Furthermore, they filed charges for possession of a weapon for an unlawful purpose and conspiracy to possess a weapon for an unlawful purpose. Finally, they charged the wrestlers with unlawful possession of a weapon, conspiracy to unlawfully possess a weapon, and hazing.
First, the cops claim the group allegedly stripped another student in the shower. Next, they claim the group restrained the individual student. Finally, they claim the group allegedly threatened the lone student with a broomstick. Nevertheless, the government did not detain any of the juveniles after charging them, per the news.
School officials and county authorities have exercised caution with the release of information because the incident involved juveniles. In the meantime, however, the school suspended the wrestling program two days before the season began, per the media. In addition, news reports indicate two coaches were suspended. Moreover, the school suspended other students, who are receiving home instruction.
Hazing and Aggravated Hazing, N.J.S.A. 2c:40-3
a. A person is guilty of hazing, a disorderly persons offense, if, in connection with initiation of applicants to or members of a student or fraternal organization, he knowingly or recklessly organizes, promotes, facilitates or engages in any conduct, other than competitive athletic events, which places or may place another person in danger of bodily injury.
b. A person is guilty of aggravated hazing, a crime of the fourth degree, if he commits an act prohibited in subsection a. which results in serious bodily injury to another person.

Did the cops charge you with hazing?
New Jersey Criminal Lawyer Michael A. Smolensky, Esquire, knows how to protect his clients. Mr. Smolensky can provide confidential consultations in all cases involving Hazing and Aggravated Hazing under N.J.S.A. 2c:40-3.
Follow