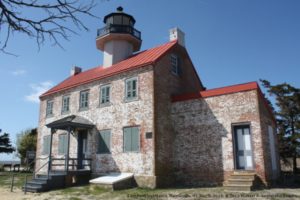 On June 26, 2018, a Grand Jury indicted a Corrections Officer (C.O.) with second, third, and fourth degree crimes. Accordingly, counts for second degree crimes allege conspiracy, official misconduct, bribery in official matters, and acceptance or receipt of unlawful benefit by a public servant for official behavior. Additionally, one count alleges third-degree possession of oxycodone with intent to distribute. Furthermore, the grand jury charged the C.O. with one count of fourth-degree distribution of marijuana, per the website of the New Jersey Attorney General.
Indeed, the State has alleged the C.O. conspired to smuggle contraband marijuana, tobacco, and oxycodone to inmates in exchange for money. Additionally, the State claims the C.O. conspired with an inmate and the inmate's girlfriend to smuggle contraband to other inmates. Moreover, the C.O. allegedly received bribes in the form of monetary payments. Indeed, friends and relatives of the prison inmates allegedly paid these bribes. Furthermore, the girlfriend received the payments. Moreover, she allegedly used the funds to pay the C.O. and to buy contraband for the C.O. to smuggle into the prison. Furthermore, she allegedly acted under the direction of her boyfriend and the C.O.
Notwithstanding criminal charges, every defendant enjoys the presumption of innocence until proven guilty.1 Moreover, the charges are merely accusations.
Bribery in official matters, N.J.S.A. 2C:27-2
A person is guilty of bribery if he directly or indirectly offers, confers or agrees to confer upon another, or solicits, accepts or agrees to accept from another:
Any benefit as consideration for a decision, opinion, recommendation, vote or exercise of discretion of a public servant, party official or voter on any public issue or in any public election; or
Any benefit as consideration for a decision, vote, recommendation or exercise of official discretion in a judicial or administrative proceeding; or
Any benefit as consideration for a violation of an official duty of a public servant or party official; or
Any benefit as consideration for the performance of official duties.
For the purposes of this section "benefit as consideration" shall be deemed to mean any benefit not authorized by law.
It is no defense to prosecution under this section that a person whom the actor sought to influence was not qualified to act in the desired way whether because he had not yet assumed office, or lacked jurisdiction, or for any other reason.
In any prosecution under this section of an actor who offered, conferred or agreed to confer, or who solicited, accepted or agreed to accept a benefit, it is no defense that he did so as a result of conduct by another constituting theft by extortion or coercion or an attempt to commit either of those crimes.
Any offense proscribed by this section is a crime of the second degree. If the benefit offered, conferred, agreed to be conferred, solicited, accepted or agreed to be accepted is of the value of $200.00 or less, any offense proscribed by this section is a crime of the third degree.
Footnote
1. Coffin v. United States, 156 U.S. 432, 15 S.Ct. 394, 39 L.Ed. 481 (1895)↩
NJ Criminal Lawyer Michael A. Smolensky, Esquire, knows how to protect his clients. Call Now—(856) 812-0321.