If you must be indiscrete, be discrete in your indiscretion. Mark Twain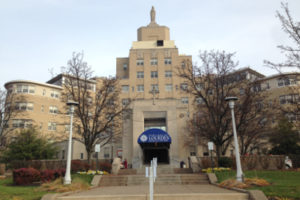 Sussex County cops charged a 20-year-old from Brooklyn, N.Y., with unlicensed practice of medicine, and other offenses. Indeed, the cops claim the man tried to get prescription drugs at a Walmart by posing as a physician. Furthermore, Walmart workers felt he failed to follow protocols when he allegedly requested prescription drugs for an unknown male. Apparently Franklin cops watched the suspect leave the Walmart after he tried to pick up the medicine. But they did not stop him or arrest him. Instead, they asked Sparta police to apprehend the man. The cops did not only charge him, however, with unlicensed practice of medicine.  They also charged him with criminal attempt for attempting to obtain a controlled dangerous substance by fraud, and other crimes.
Unlicensed practice of medicine, N.J.S.A. 2c:21-20
A person commits a crime of the third degree if he knowingly does not possess a license or permit to practice medicine and surgery or podiatric medicine, or knowingly has had the license or permit suspended, revoked or otherwise limited by an order entered by the State Board of Medical Examiners, and he:
engages in that practice;
exceeds the scope of practice permitted by the board order;
holds himself out to the public or any person as being eligible to engage in that practice;
engages in any activity for which such license or permit is a necessary prerequisite, including, but not limited to, the ordering of controlled dangerous substances or prescription legend drugs from a distributor or manufacturer; or
practices medicine or surgery or podiatric medicine under a false or assumed name or falsely impersonates another person licensed by the board.
Footer
South Jersey Trial Lawyer Michael Smolensky, Esquire, knows how to protect his clients. Mr. Smolensky can provide consultations on all cases regarding crimes of fraud. Call Now—(856) 812-0321.