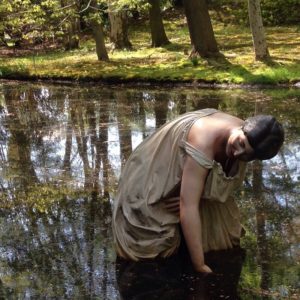 Previously I blogged about the constitutionality of race-based peremptory challenges during jury selection here and here. This post will discuss sex-based peremptory challenges in the case of J.E.B. v. Alabama.1 Before opening statements at trial, the parties may remove jurors from the pool by challenge for cause or peremptory strike. For example, to remove a juror for cause, the challenging party must demonstrate the juror's views would prevent or substantially impair that juror's service in accordance with the court's instructions and the juror's oath. Notwithstanding J.E.B., Batson2 or Gilmore3, however, peremptory challenges require neither explanation nor approval by the court.
For example, a prospective juror's answers during voir dire may not indicate his/her views would prevent or substantially impair his/her performance as a juror. Nevertheless, juror bias becomes especially difficult to prove if the juror tells the judge he/she can put aside his/her views and decide this case only on the evidence presented in court. Thus, the peremptory challenge provides a tool to remove the questionable juror from the panel.4
J.E.B. v. Alabama: Procedural History
The State of Alabama filed a complaint for paternity and child support on behalf of the mother of a minor child against J.E.B. Out of 36 potential jurors, 12 were males and 24 were females. After the removal of three jurors for cause, however, only 10 of the remaining 33 jurors were male. Nevertheless, the State removed 9 males by peremptory strike. J.E.B. used all but one of his strikes to remove female jurors.
But J.E.B. also objected to the State's peremptory challenges. Since they were exercised against male jurors, J.E.B. advocated they were exercised solely on the basis of sex. Therefore, J.E.B. argued this violated the Equal Protection Clause of the Fourteenth Amendment. Just as Batson prohibits race-based peremptory strikes, J.E.B. contended it also forbids sex-based discrimination. Nevertheless, the court overruled petitioner and empaneled the all-female jury, which found petitioner to be the father of the child. Consequently, the court entered an order directing J.E.B. to pay child support. Additionally, the court reaffirmed post-judgment that Batson does not apply to sex-based peremptory challenges. Furthermore, the Alabama Court of Civil Appeals affirmed, and the Supreme Court of Alabama declined to review the case.
J.E.B. v. Alabama: Question Presented
Does the Equal Protection Clause forbid intentional discrimination on the basis of gender?
J.E.B. v. Alabama: Holding
Yes, gender is an unconstitutional proxy for juror competence and impartiality under the Equal Protection Clause. Intentional discrimination on the basis of sex by state actors violates the Equal Protection Clause, particularly where, as here, the discrimination serves to ratify and perpetuate invidious, archaic, and overbroad stereotypes about the relative abilities of men and women.
J.E.B. v. Alabama: Reasoning
Historical
Many states excluded women from jury service well into the Twentieth Century. And states that allowed women to serve on juries also created obstacles to deter women from serving on juries. Indeed, according to Blackstone, prohibiting women from jury duty derived from the English common law under the doctrine of propter defectum sexus, literally, the defect of sex. Additionally, objections to women in court in any capacity stemmed from Natural Law and the belief that they could not handle the subject matter. Therefore, in 1994, sex-based peremptory strikes were relatively new.
Precedential
Ballard v. United States: SCOTUS first questioned the fundamental fairness of denying women the right to serve on juries. It held women may not be excluded from the venire in federal trials in States where women were eligible for jury service under local law.5
Hoyt v. Florida: SCOTUS upheld Florida's affirmative registration statute exempting women from mandatory jury service. Finding it reasonable to exempt women from mandatory jury service by statute, SCOTUS allowed women to serve on juries only if they volunteered. The Court reasoned women, unlike men, occupied a unique position as the center of home and family life.6
Taylor v. Louisiana: Under the Sixth Amendment, SCOTUS struck down an affirmative registration statute nearly identical to the one at issue in Hoyt. SCOTUS reasoned excluding identifiable segments of the community cannot be squared with the constitutional concept of jury trial, which should be diverse to assure the jury's diffused impartiality and because it is every American's civic responsibility.7
Reed v. Reed: SCOTUS applied heightened equal protection scrutiny to sex-based classification.8
Frontiero v. Richardson: Notwithstanding the government's advocacy to the contrary, the position of women in our society shares similarities with the position of blacks as slaves. Indeed, neither could hold office, serve on juries, or bring suit in their own names. Additionally, married women were denied the legal capacity to hold or convey property or to serve as legal guardians of their own children. Furthermore, women could not vote until 50 years after the law permitted black men to vote.
Like African-Americans, women were also excluded from jury duty.
Doctrinal
Under equal protection jurisprudence, sex-based classifications require an exceedingly persuasive justification in order to survive heightened constitutional scrutiny. Thus, the only question is whether discrimination on the basis of sex in jury selection substantially furthers the State's legitimate interest in achieving a fair and impartial trial. Put differently, do peremptory challenges based on sex stereotypes provide substantial aid to a litigant's effort to secure a fair and impartial jury? Answering this question in the negative, SCOTUS rejected the State's excuses because they smacked of the very stereotype the law condemned.
Ethos
Sex-based and race-based discrimination harms the litigants, the community, and the excluded jurors.
Excluded Juror: Because of wrongful exclusion from participation in judicial proceedings.
Litigants: Because the prejudice in the discriminatory selection of the jury will infect the entire proceedings.
Community: Because the State's perpetuation of invidious group stereotypes inevitably leads to the loss of confidence in our judicial system.
The judiciary: Discriminatory peremptory challenges can make it appear as though the courts agree in suppressing full participation by one gender or that the "deck has been stacked" in favor of one side.
Prudential
Voir dire should make sex- and race-based stereotypes and pejorative notions unnecessary and unwise. Indeed, it should provide a means of discovering actual or implied bias and a firmer basis for the parties to exercise peremptory challenges intelligently.
First, the party alleging gender discrimination must make a prima facie showing of intentional discrimination.
Next, the party exercising the challenge must explain the basis for the strike. Nevertheless, the explanation need not rise to the level of a "for cause" challenge. Instead, it merely must be based on a juror characteristic other than gender, and the proffered explanation may not be pretextual.
South Jersey Criminal Defense Lawyer Michael Smolensky, Esquire, knows how to protect his clients. Mr. Smolensky can provide consultations on all cases regarding jury selection. Call Now—(856) 812-0321.
Footnotes
1 J.E.B. v. Alabama, 511 U.S. 127, 114 S.Ct. 1419, 128 L.Ed.2d 89 (1994).
2 Batson v. Kentucky, 476 U.S. 79, 106 S.Ct. 1712, 90 L.Ed.2d 69 (1986).
3 State of New Jersey v. Gilmore, 103 N.J. 508 (1986).
4 State v. DiFrisco, 137 N.J. 434, 469 (1994).
5 Ballard v. United States, 329 U.S. 187, 67 S.Ct. 261, 91 L.Ed. 181 (1946).
6 Hoyt v. Florida, 368 U.S. 57, 82 S.Ct. 159, 7 L.Ed.2d 118 (1961) (upholding affirmative registration statute that exempted women from mandatory jury service).
7 Taylor v. Louisiana, 419 U.S. 522, 95 S.Ct. 692, 42 L.Ed.2d 690 (1975).
8 Reed v. Reed, 404 U.S. 71, 92 S.Ct. 251, 30 L.Ed.2d 225 (1971).
9 Frontiero v. Richardson, 411 U.S. 677, 93 S.Ct. 1764, 36 L.Ed.2d 583 (1973).