Not Just Any Other Day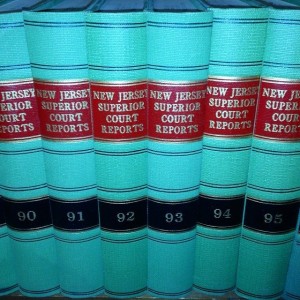 In 2013 the New Jersey Superior Court summoned me for jury duty. Outside the Jury Orientation Room, I noticed many of the hundreds assembled had found seats. Meanwhile, many others in the crowded room were standing. Surprisingly, court staff did not play "You The Juror," the New Jersey Judiciary Juror Orientation Video.
Instead, a single staff member addressed the group. She did not have a microphone or amplification equipment.
I wondered whether this government employee was aware of a simple truth: jurors feel nervous about jury duty.
Confusion Breeds Contempt
Before orientation, various questions occupy one's thoughts. Without knowing what will take place in court, the fears may appear the evening before jury service begins. Additionally, interruptions to one's ordinary routine may increase the anxiety. Furthermore, one's commute may cause unwelcome confusion. And none of these emotions dissipate upon setting foot in the courthouse.
Without belaboring the point, trial-by-jury is not supposed to be a dog-and-pony show. At the time, I assumed the court staff had worked with all deliberate speed to fix the malfunctioning audio-video system. Furthermore, I figured court staff would have preferred these things not break. Indeed, I could not attribute any shortcomings to this branch of government or its employees based on this single incident.
But it was easy for me to judge the circumstances that way. I did not know the cause of the technical failures. Similarly, I did not know the impression this left on the other members of the jury pool. (By the way, this illustrates the difference between speculation in the former paragraph and common sense in the latter paragraph.)
If you have been summoned for jury duty, or if you are simply curious, this post presents this video.
The New Jersey Judiciary Juror Orientation Video
Part 1.
Part 2.
New Jersey Lawyer Michael Smolensky, Esquire, knows how to protect his clients. Mr. Smolensky can provide consultations on all cases regarding the right to trial by jury.
Call Now—(856) 812-0321.